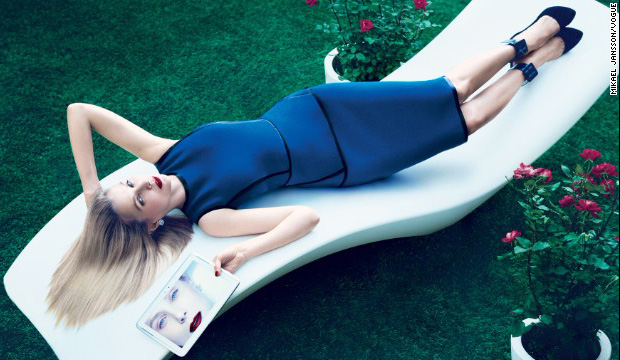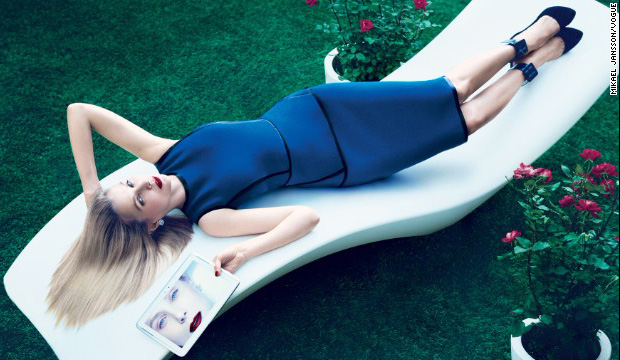 Each fall, the fashion world awaits the arrival of Vogue's September issue, an exhaustive guide to product and industry trends for the coming year.
This year's issue, boasting an impressive 902 pages and Vogues' second-largest September issue to date, had the digital world buzzing with the inclusion of Yahoo's Marissa Mayer lounging across it's pages.
Say what you will about the appropriateness of the photograph of Mayer accompanying the featured interview which some are calling a demeaning depiction of entrepreneurial women.
Marissa Mayer's inclusion within fashion's fall "Shopping Bible" gives new meaning to the industry's dependence upon technology.
Mayer's profile itself, which covers everything from her work to "reverse the fortunes of a failing Silicon Valley giant" and Yahoo's controversial office life to her personal life as a mother, is arguably less revealing than the presence of the article itself and what is contained in the supplementary pages.
Readers also found a 12-page editorial spread in which models flaunted outfit-matching AR Glasses from Google Glass, further demonstrating the unmistakable presence of tech in fashion.
In addition to being prominently featured within the issue's editorial content, technology also made it's mark in the issue's advertisements, a significant number of which include QR codes and other gateways to additional digital content on Vogues' website.
The unmistakable presence of technology within it's most important issue of the year speaks volumes about the relationship between the fashion and technology industries.
On the one hand, technology as an editorial subject is one which may fuel greater readership and return some interest to dying print media publications.
On the other, integrative websites and digital campaigns bolster these publication's ability to communicate with their readers, capture new interest, and grow awareness for their "brand".
If we are to use Vogue's September Issue to take the pulse of fashion's relationship with technology, it it clear that technology is not only a key player within the industry, but rather indispensable to its survival.