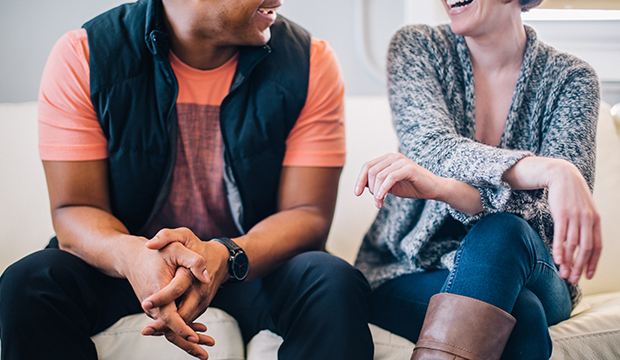 We use the word Community a lot between the StartUp FASHION team…and there's a strong reason why.  Community can be one of the key things in having a successful fashion business. Some say fashion is about whom you know, but we say it's about who's cheering you on.
A community is defined as a feeling of fellowship with others, as a result of sharing common attitudes, interests, and goals. Our Community is exactly about that: a place for fashion entrepreneurs who want to be around others who get it, get you, and are doing it too.
A community can provide you with holistic help to grow your business. By holistic, I mean by providing resources, educational help, and most importantly—emotional support.
The loneliness that can overcome an entrepreneur can be detrimental to the success of the business. In an industry such as fashion, where things are expected to be done a certain way and what's "hot" is always changing, it can feel like you're an outsider in a world full of insiders. But you're not—and you can never forget that.
There is no roadmap in how to succeed in fashion. You have the opportunity to build what makes you happy. And being part of a community will help you do that.
People Who Get It
No matter how much your closest compadres are there to support your brand, come to your events, and wear your products, they may not get it.  They may not understand the emotional rollercoaster of being an entrepreneur.  They may not fully comprehend all the research you need to do to find a manufacturer.  They may not realize all the sectors and details involved in running a smart fashion business.  People in the same community as you, get what you are doing and know the lingo behind the industry.  It is a different set of ears to listen to your story and understand it in a whole different view.  This can have a positive impact in the type of advice and encouragement they provide to you.
You are no longer alone.  When you join a community, you are now part of a new family.  It may not have all the answers but it can become a place you turn to when you just seem to hit a brick wall, which let's face it—its much more often than we like. When we have a question we can't find an answer to, a new app we may want to try but are hesitant, or want to share the excitement of a new collection launch. The community is there for you.
People Who Get You
In a community, there are those who just understand you and are there to encourage you.  Remember, they "get it"; they are trying to launch their own fashion businesses and also need the encouragement from others. They either have been or are now going through the same obstacles you are facing and can help guide you in the right direction—not only in a tangible way, but in an emotional way as well. When you talk about production minimums and pattern making, it won't be a foreign language, they'll know exactly what you are going through.  It can be such a relief in knowing there are so many others available to talk to and confide in.
Who Are Doing It Too
The other members of the community are actually doing it too.  They are growing their own fashion businesses and will face the same problems are facing or are going to face.  This can help when trying to gain recommendations for any resources that seem to be hard to find.  As large and saturated as the fashion industry is, it is still hard to find affordable resources for emerging and independent designers.  Emerging designers don't have the million dollar budgets like the huge fashion houses and are trying to bootstrap their business while not taking away from the quality of your products. This can be a difficult feat for any entrepreneur, let alone in such an industry that have heavy production and manufacturing costs along with all the other important factors of running any business: public relations, marketing, accounting, website maintenance, etc.  A community is there is help you skip some major mistakes and make some financially smarter decisions.
The community you choose should also have well-curated resources available for you to better run your fashion business. A fashion education is great to start a business but there is much more to learn.  You want to be able to understand and gain those resources.  You may not know how to create a budget in Excel, solidify your target customer identity, or create an effective media outreach plan—your community could help with that.  There is so much to learn about running a business, there are platforms there to make it easier.
Whatever community you choose to join, whether it's the StartUp FASHION Community  or another platform, it should be a place you feel at home, a place to help you as you build the life and the business that make you happy.
Being surrounded by people who get it, get you, and are doing it too will raise your work morale, provide you with more resources, and widen your mindset on how to handle decisions. It is certainly one of the smartest business decisions you can make.  Find a place where other's are helping you thrive doing what you love.