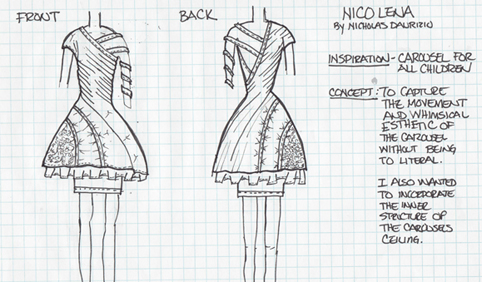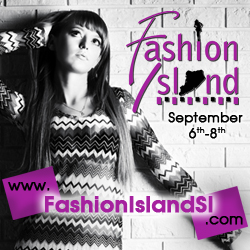 We don't make it over to Staten Island too often.  It's not that's we don't like it, it's just that when it comes to an island, we're sort of partial to that of Manhattan.  With that said, we recent;y found out about Fashion Island, a three-day fashion event that storms the fashion scene three days before New York Fashion Week at Lincoln Center.
Director of Fashion Island, Alexandra Porto, hopes to give local emerging fashion talent the opportunity to display their work in Staten Island, while also putting the very best of the borough on display through the designs, venues and talent.
The event kicks off on September 6th with a private cocktail party being held at Casa Belvedere to honor Dr. Joyce Brown of the Fashion Institute of Technology with an Outstanding Educator Award.
On September 7th, selected designs from this year's Sketch your Style competition will be displayed on live models at the Staten Island Mall. We are all invited to vote for our favorite designs and will be given the chance to win  seats at a show during NY Fashion Week at Lincoln Center. Have you been?  Yeah, neither have we…
Voting will also be live on the site Would You Rock This?
The Sketch your Style designs will be featured in an outdoor runway show on September 8th in the Richmond County Savings Foundation Tuscan Garden at Snug Harbor Cultural Center & Botanical Garden. Sketch your Style award winners will be announced after the runway show on September 8th, and the winning looks will be auctioned off for charity. We love that!
For those interested in participating or attending Fashion Island, please visit www.FashionIslandSI.com, or call the SIEDC office at 718.477.1400.
About Fashion Island:
September 6-8th, 2011 marks the launch of Fashion Island, the first 3-day charitable fashion event on Staten Island. Fashion Island serves as a prelude to NYC Fashion Week and helps bring that excitement to the borough with a public runway show and live auction of one of a kind designs on September 8th. Through our "Sketch your Style" design competition, local emerging fashion talent will have the opportunity to display their work and be awarded with stipends. Designs are inspired by Staten Island sites, truly highlighting the beauty of the borough.