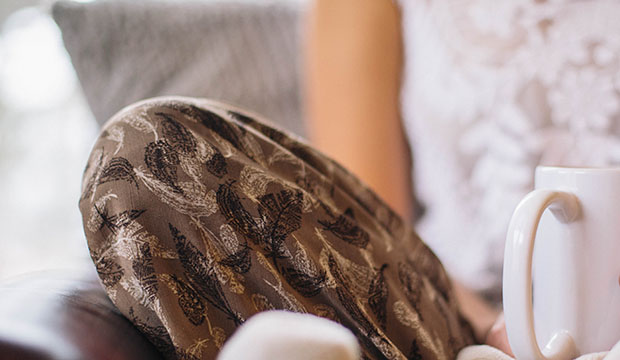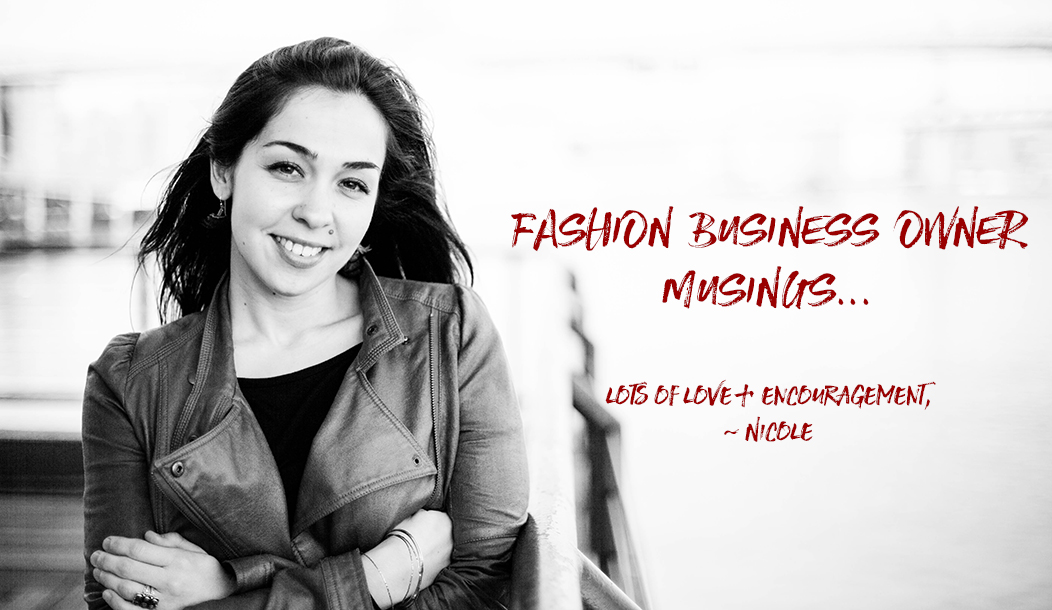 You know those days when everything just sucks?
When every time we turn around there's a new freaking problem to solve, there's a technical issue that we don't know how to fix, there is too much money going out and not enough money coming in, there's disappointment about something we thought would be but wasn't, there's frustration about the speed at which things are going.
We know in our hearts that we are the lucky ones. We are here, we are working on what makes us happy.
But it doesn't change how we feel some days. When things aren't working the way we want them to. When we have issues to address and problems to solve but feel like all we want to do is fold ourselves in half and hide under the bed covers.
Dealing with this shit is most certainly something that gets easier at as we continue to build our businesses. But it doesn't mean it goes away.
Here I am, 2 years into StartUp FASHION being an actual business (we used to be a blog with no revenue streams), and there are still days I want to stay in bed and talk to no one. There are still days I cry out of frustration. There are still days I get pissed off and create entire dialogues in my head around what I plan to say (though never actually say) to this person/company that is pissing me off so badly. There are still days I doubt what I'm doing. Days I wonder at my own abilities. Days I feel so exhausted that my brain actually feels like it shut off.
For a long time (and still every now and then) I let these thoughts and feelings and doubts impact my abilities, my drive, and my confidence. I let myself think that maybe I wasn't doing the right thing with my life. Maybe I need to focus my energy elsewhere.
But over time, I've learned to say fuck you. Fuck you doubt, fuck you lack of confidence, fuck you bed covers.
Over time I've learned that these feelings are natural. That when you're working on something so different than what is conventional, expected, and accepted, you are going to hit walls, feel discouraged, and wonder if it's all worth it.
Well I'm telling you– it is.
Over time I've learned that it's OK to have a good cry and let it out.
Over time I've learned that in order to do my best work, I can't do only work.
Over time I've learned that while feeling sorry myself will get me no where, cutting myself some slack will go a long way in helping me grow.
I do hate those days when everything is overwhelming and discouraging and putting my sanity into question. I do. But it's taken me time to realize that days like these are necessary. They're actually necessary for my sanity. They balance me.
I believe it's my body and my mind and my spirit telling me to chill the hell out. You have a great life. It's OK to take breaks. You can binge watch game of thrones from your couch for a day and your business will not fall apart. You are not alone. You are doing great things.
Having guilt about being emotional has got to stop. There is no way that we're all going to embark on this journey of building our businesses without mountains to climb and disasters to avert. So we have to be OK with that. We have to give ourselves a break, we have to stop judging ourselves unfairly.
The life we have all chosen to lead is one if uncertainty and questions, rethinking and revising, wondering and trying. Not everything we do is going to work. Not everything we do is going to be right.
So stop beating yourself up when you have a day with no motivation. Stop second guessing yourself when things go wrong. Stop feeling silly for needing a good cry. Stop thinking you have to work all the time or otherwise you aren't really trying.
Honestly, it's OK if sometimes things suck.
You got this.
-Nicole