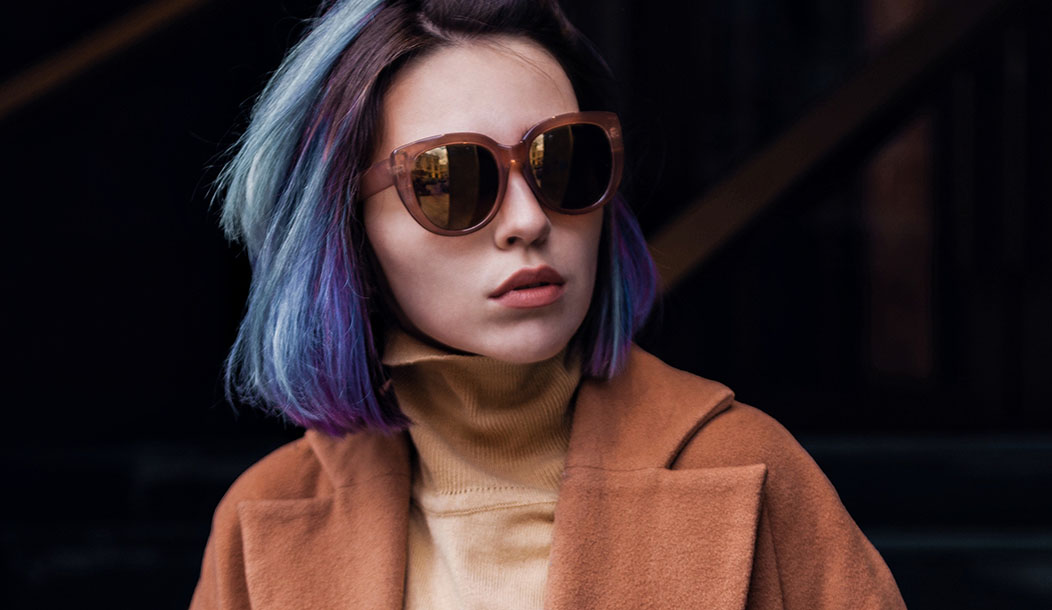 Dear Designers,
It wasn't until about a year ago that I stopped doing what I thought I was supposed to do to make my business successful.
That is, what everyone else says you're supposed to do.
Do you know what I mean? I'm not necessarily talking about advice. I'm talking more about all the rules. The things that everyone says you're allowed to do as a business owner and everything they say you're not allowed to do.
And by everyone I mean, customers and business advisers and "experts" and coaches and social media followers and …
During a past fashion business owner musing, I talked about the fact that what other people think isn't really important. This time around I'm talking more about our ability as business owners to identify when we're being true to ourselves and our brand and when we're simply reacting to a predetermined process and set of rules.
I think we all do this. We want to be successful so we feel like we have to follow the rules- how to act, what to say, and what to do are all influenced by what others have already done and claim to be the "right way".
How fashion businesses have traditionally run over the last several decades means absolutely nothing anymore.
Actually, I'm wrong, that's not true. If your chosen path is a traditional one— seasonal production calendar, runway shows, wholesale into department stores, celebrity approval, showroom placement, and well-known press are all things you will be going after. And that's totally cool.
But if you decide that you want something else, you want to have more control over how your business runs, then I'm sticking to my previous statement- traditional fashion business processes mean nothing.
And if that's the case, if you're building something that isn't in line with the traditional rules in any way, why are you still adhering to them?
Why are you censoring yourself? Why are you stopping yourself from putting it all out there?
Here's what I mean.
When we start our businesses, we're so worried about being too open, about making sure that we are coming across as a BUSINESS, about not offending anyone. Then, as we are in the early stages of business, we're excited that we have the beginning of a following and we don't want to scare them off. So we continue on this path of doing and saying what we think they want to hear. Then, without realizing it, our brands are these manicured versions of what we wish they could be.
I made this mistake– I've built a community of independent fashion business owners. Our goal is to help designers all over the world to build a business that makes them happy, whatever that may look like. When I first set out to do this, I felt like I had to come across as very professional. As a result, the word professional caused me to lose a lot of my personality.
I found myself deleting sections of blog posts before publishing them because I thought I shared too much. I would start to post words like "shit" on social media and then erase it for fear of offending.
I wasn't fully being myself and my business was suffering for it.
I started to take note of every time I said or did something in a way that wasn't reflective of my true personality (someone who honestly shares experiences with anyone who's interested in listening, someone who in no way has followed a traditional path in life, and someone who curses!).  I didn't like the results. I was not being fully myself often enough and, for me at least, building a business that way was not sustainable.
Is this making sense? Or are you staring at the screen with your eyebrow up, wondering what the hell I'm talking about? I know that for some of you, a censored and impeccably tailored business personality is what you want.  That's cool. But that's not me. And maybe it's not some of you too.
Honestly, the independent brands that I've seen reach true success (as defined by them) are the ones who let it all out, who aren't afraid to be themselves, whose mistakes and points of view and profanity are out there for people to experience.
I guess we all just have to decide how we want to do this. For me it involved starting this Fashion Business Owner Musings series on the blog.  Every week I share something I've learned or experienced and I've decided not to be afraid to share the ugly, scary, inexperienced happenings. The things that as someone who is giving other people business advice, I used to be too frightened to share for fear of looking incompetent. And it's been awesome! The comments on these posts have far exceeded the other types of posts we share. I get email about how much these honest posts are appreciated. It's makes me so happy.
With that said, allowing yourself to stop worrying so much about the rules does not always have such a positive reaction.
For me, this process also involved allowing myself to curse when I find it necessary to get my point across. This little shift did not come without some backlash (though admittedly, not much) in the form of a few emails – "I hope I will not have to experience this profanity again in the future." My response- "Unsubscribe is a beautiful thing".  Just kidding, I didn't really say that. I mean, there's a difference between being more honest and being flat out rude.
But overall, I've seen a really positive shift in my business since making this change. I stopped doing what I thought I was supposed to do and started being myself a lot more.
So, designers, I encourage you to embrace your crazy, quirky, incredible selves and find ways, even if just a few at first, to incorporate it into your business and your brand. Let you do you, and don't worry about all the shit you're "not supposed to do."
Lots of love and encouragement,