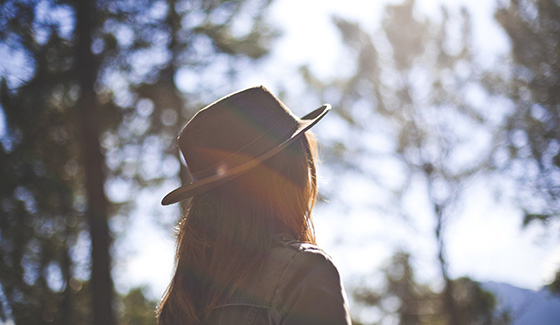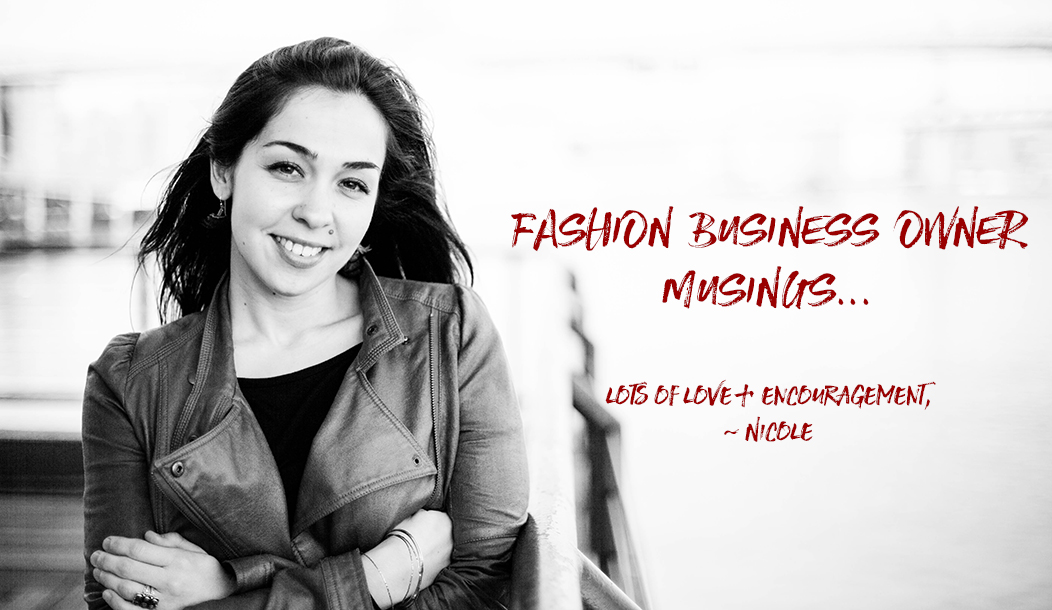 This week I posted an update in the StartUp FASHION Community's private Facebook Group that left me feeling very vulnerable. I was having a bad day; a day where I didn't feel quite capable or inspiring or motivated or productive, but also a day where I eventually managed to pull myself out of those gross feelings. And I wanted to share that experience.
I wanted to share it because if I am truly going to be honest with my Community of fashion entrepreneurs, then the posts that go up in the private group should reflect what it's actually like to run a business, the good and the bad.
I couldn't keep what I was feeling inside; I wanted to make sure that our members know that we all go through the same things as business owners and things are never perfect.
The responses were amazing. Members were leaving comments supporting me and all that I've worked so hard to build, they were sharing their own experiences with doubt and the feeling of being incapable. I was blown away by their willingness to share. Not only for my own sake but for the sake of all the other designers in the Community.
So back to my bad day. As I was sitting there, overwhelmed by the amount of work and stressed out about my ability to continue on a successful trajectory, I decide that I needed to stop the negative thoughts. I believe that a positive attitude and an ability to push away the negativity and tap into your confidence are absolute musts in reaching your goals.
So as I sat there telling myself that I'm not going to let myself feel this way today. ANd here's what i did to get myself out of the negative mindset.
Created an Inspiration Board
I went onto Pinterest and searched for a bunch of images and words that represent my some of my personal and professional goals and I arranged them all on a "board" in Photoshop and then made that image my desktop background. I love seeing it every time I open my computer or minimize a tab.
Remembered That I'm Grateful
This is something I do not only when I'm feeling incapable in my businesses life but when I find myself complaining about something in my personal life. I am so fortunate, I have so very much in my life — so much goodness, so many riches — that just stopping for a minute to remind myself of that makes a big difference in my mood.
Thought About All I've Accomplished Already
Even though I have so many goals that I have not yet reached, I also have so many that I have reached. And reminding myself of where I was last year or two years ago or the year before that, helped to me realize how much I've already accomplished. The feeling of being incapable start to chip away.
Talked About It
Of everything I did today to help me better, by far the most important thing I did was talk about it. Of all the things that I did, posting about what was I feeling in the Community Facebook group was the best. Not only did it help me to feel less alone, it also validated what I have worked so hard to built– a Community of designers who support, guide, and help one another as we all work so hard to reach our goals. Any doubts I was having about my ability to continue to grow this business vanished when I saw that I have already been doing it!  Our members are the most amazing, giving people I've met and I feel so proud of what we've created together.
Remember, don't be afraid to talk about what's going on in your work, your business, and your life. In hearing that others are going through the same things, it reminds us that we're not alone in this crazy journey.
Lots of love and encouragement,
-Nicole