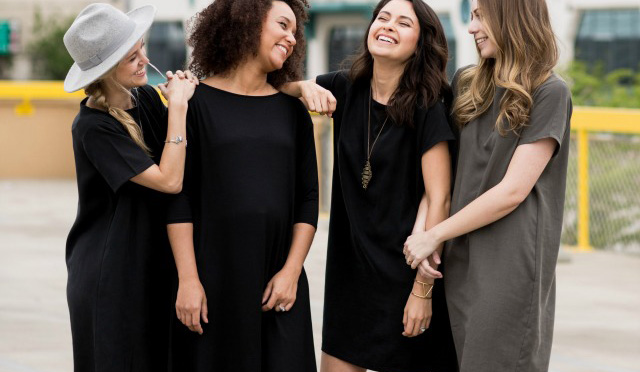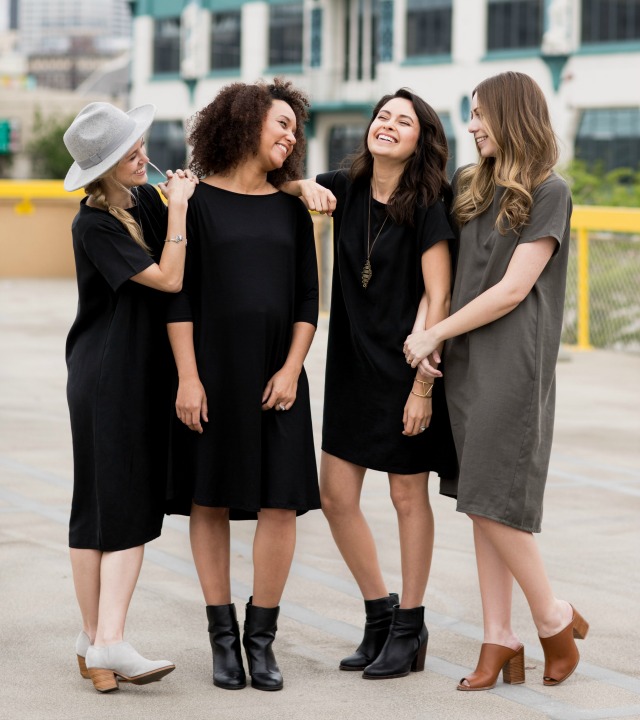 Last month, I made the biggest decision of my life when I decided to quit my stable full-time job to launch my ethical fashion brand, Sotela. Not only was it a job, but also a career I thought that I would do for the rest of my life. I spent close to $40,000 on a master's degree in urban planning and felt that was more than enough to determine my career path. Soon after receiving my master's degree, I was hired at a reputable transportation planning organization. I thought I had made it.
Several months into my new career, I had a gnawing feeling that the path I chose wasn't for me. My work consisting of reading and writing traffic documents daily and I felt suffocated everyday by the work, the routine, and the rules. Like most cubicle jobs, I couldn't leave my desk unless it was for lunch or a work meeting, which made work unbearable.
I started looking into more fulfilling hobbies like blogging and sewing. My once stifled creativity flourished with blogging, and my love for the environment grew when I started writing about ethical fashion. Being an ethical fashion blogger helped me appreciate clothing manufacturing and the intricacies of producing in the USA. I knew it was something I wanted to be part of, but didn't know where to start.
The following 5 steps helped me switch careers from transportation planning to launching a successful ethical fashion clothing line:
Brainstorm
So you want to switch careers, but don't know where to start? Brainstorm anything and everything. I started with a list of things that make me happy; like talking to people, selling, and working for a greater cause. Once you know what you like to do, brainstorm possible career choices. Since I wrote an ethical fashion blog, I brainstormed career opportunities in the ethical fashion space, which led me to dreams of my own clothing line. I had zero experience in fashion design, but knew it was something I've always been interested in and enjoyed doing.
Talk Talk Talk
Once you have an idea of what you want to do, talk to prominent people in the industry you are considering. Don't be shy! Talk to at least 5 people about your idea and ask for their advice. They will steer you in the right direction whether they introduce you to the right people or help you refine your idea some more. I spoke with several ethical fashion founders. I was terrified to even tell them my idea, but once I did, I was encouraged to pursue it further. Sometimes you need that reassurance to move forward with your dream.
Look for Programs or Classes
Some people feel confident in a DIY approach, while others need some guidance. I am definitely the latter and needed hand-holding to start Sotela because I had never worked in fashion before. Thankfully, I learned everything I needed to start a clothing line.
Determine your Finances
I would have loved to quit my full-time job as soon as I decided to launch Sotela, but for financial reasons, I couldn't. Instead, I chose to slowly work on Sotela for over a year so that I can save enough money in case something happened with our house or my husband's job. You'll know when it is time to switch careers when you can't do both anymore. I had planned on staying at my job longer, but I felt that Sotela wasn't progressing. If this is your dream, why not dedicate the time necessary to ensure it succeeds? You can't give two jobs your full undivided attention.
Go For It
Once you've saved enough money, make the jump into your new career. Yes, it is scary and unstable, but if this is your passion then you owe it to yourself to at least try. Last year, I was sitting in a cubicle feeling pretty miserable with a job that wasn't for me. This year, I launched a successful fashion campaign on Kickstarter. You don't have to have previous experience or a degree to switch careers. All you need is drive, passion and connections in your chosen industry.
I get to wake up everyday and work in my dream career because I decided to just go for it. I mean, what's the worst that can happen?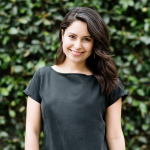 Guest post: Hanna Baror-Padilla is the founder of Sotela — a responsibly made clothing line for the conscious woman.
Sotela's first collection, available for preorder on Kickstarter, will solve the "nothing fits" dilemma with dresses that span several sizes. Hanna is passionate about designing a wardrobe for the ever-changing woman to cut down the clutter in her life and make her feel amazing.