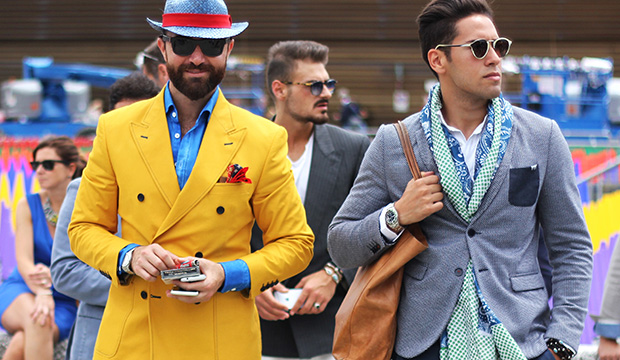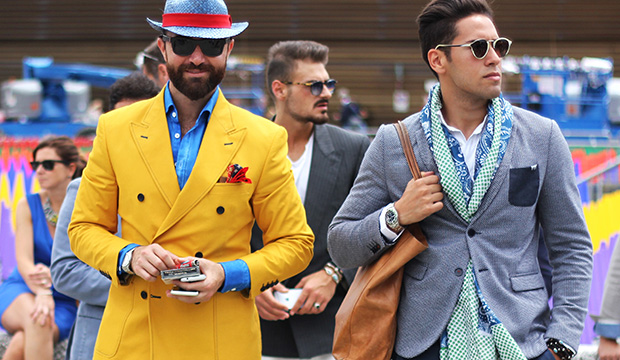 The greatest piece of fashion advice my mother has ever given me is this gem: "Always bring a jacket in case it gets cold at night!" It's likely that everyone has heard this from someone at one point or another, and they are right- it always gets cold, even if you think it won't. But sometimes it can be difficult to style a summer outfit with an extra layer that was grabbed last-minute before heading out the door. In order to avoid a scenario in which my nighttime ensemble is mismatched, I usually go for one of the great closet staples: a blazer.
It may not be the most exciting piece in a closet, but it is certainly an unsung fashion hero. A good blazer can work with pretty much any outfit, and transition easily from day to night. Simply popping a blazer over jeans and a tee can make an outfit look much more polished, and this jacket is definitely a lifesaver when the temperature suddenly drops and all you're wearing is a sleeveless romper.
The blazer is a staple in most wardrobes- men's and women's alike. In fact, it is a uniform of sorts; the key to looking stylish yet neutral.
The first iteration of the blazer existed about as far from the office as you could imagine. The jacket has roots as part of a uniform for a variety of boating and maritime activities. In fact, the name derives from a ship, the HMS Blazer. The crew of this navy vessel wore blue and white striped jackets, which wearers began to refer to as "blazers."
A sturdy yet stylish jacket was not limited to only the military when it came to boating attire, however. In England during the second half of the 1800's, rowing was a popular sport among university students. In order to keep the chill at bay, rowers wore loose-fitting jackets cut from thick flannel that acted as windbreakers. This style of jacket is what we would now recognize today as a classic blazer.
These blazers (named so by students at Oxford and Durham universities) were the stuff of prepster's dreams. They came in a variety of styles; for example, some were subdued yet classic (the Oxford team's navy jackets were the original "blue blazer"). Conversely, many were embellished with wide stripes, intricate patches and popping color palettes of forest green, deep navy, bright yellow, soft pink, etc. While these blazers were definitely statement pieces, the design of them had a more functional purpose than pure fashion. The bright colors and loud patterns helped spectators on the faraway shore identify which rowing team was which during a boat race.
Of course, these blazers were much too cool to be left in the closet when the rowers were on dry land. Much like a high school football team, rowers began wearing their blazers (i.e. team jerseys) around their college campuses. Like jerseys or letterman jackets, these blazers were something of a status symbol, denoting camaraderie and accomplishment. In fact, they became so cool that other sports began to want a piece of the sartorial action. Croquet, rugby, soccer and other sports all began to incorporate the blazer into their team attire.
With so many sports teams now wearing blazers casually, the the term started to be used much more loosely. It began to lose it's close ties with rowing, and the word "blazer" would soon refer to any sporting jacket cut from a lightweight fabric. Ultimately, the blazer became so widely worn in Europe that it's sporting connotations fell away, and it became a garment suitable for leisure and even work. Once the blazer became an established wardrobe item, it began making it's way across the pond to the United States as well. There, it was popularized by none other than Brooks Brothers. Still a symbol of the elite, the blazer was worn by students attending prestigious universities such as Princeton, Harvard, Cornell and Yale.
Since then, the blazer has been a part of many fashion movements, styled a variety of ways. For example, it was widely adopted by the British Mod movement in the 60's and 70's. Women of the time preferred putting a edgy spin on the traditional Henley blazers by pairing them with drainpipe jeans. The blazer was a must-have piece in the 80's, for both men and women. You may recall the 80's "power suit" featuring large, padded shoulders. Today, you can find blazers in just about every style, although in general they are much more subdued.