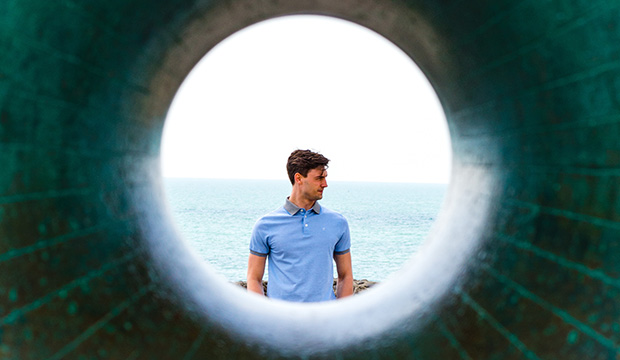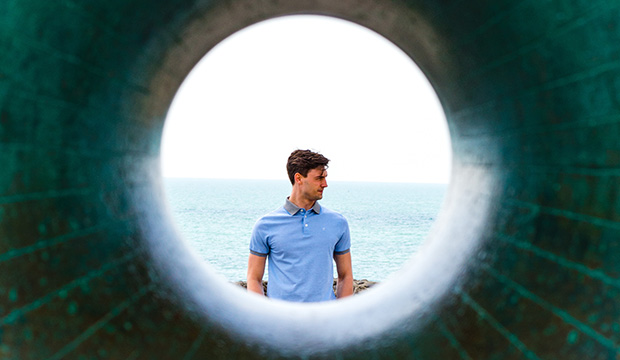 This week we're going into the fashion archives to take a look at the polo shirt, something that can be found in a lot of closets around the world. This plain, unassuming top is one of those items that everyone seems to own, men in particular. It is the New England summer uniform when you mix it with bright colors, Bermuda shorts, and boats. For some, it is everyday attire, while others store it in the back of their closets just in case.
So how did the polo shirt become a common basic staple for so many people?
You might be surprised to learn that the polo shirt, one of the strongest sartorial symbols of Western society, has its roots in Manipur, India. In fact, the sport of polo, closely associated with British high society, also originated in India. Back in the 19th century, British soldiers who were stationed in India at the time witnessed their first polo matches being played by the locals. The soldiers enjoyed the game so much that they immediately set up a polo club of their own. The sport became a very popular pastime, however, the British wardrobe didn't provide much in the way of suitable attire for polo. The fabrics of their shirts were too heavy, and collars flapped in the wind and became irritating.
To solve this, participants began adapting their clothing so that it would be more comfortable to play polo in. The most notable change was a collar held down by buttons so that it would stay put- this shirt, along with the sport it was created for would be introduced to mainstream British society by 1862. This early, buttoned-collar version of the polo quickly made its way to the United States as well. When John E. Brooks of Brooks Brothers came to England on a buying trip, he took note of the unique collar. The company then created what they have dubbed "the original button-down polo shirt." This iteration of the polo shirt remained about the same until the 1920's.
By the time the roaring 20's rolled around, athletes were ready for sporting attire that prioritized function over form even more so than it previously had. Star tennis player Rene Lacoste was one of them, and used his status to bring about change to sportswear. After deeming his own starched, long-sleeved tennis attire too restrictive and uncomfortable, he set out to create something more suitable.
Lacoste's design would become what we now consider to be the "modern" polo shirt. The shirt had several important features. The first was short sleeves (tennis shirtsleeves were always rolled up- why not simplify?) For ease of movement, the collar was unstarched, and the back was cut longer in order to be easily tucked in (this was known as a "tennis tail.") Additionally, the shirt was cut from cotton pique, a weave that was both breathable and durable. Lacoste emblazoned these new polo shirts with what would become his signature "crocodile" logo, after having been called it as a nickname.
After Lacoste won the 1926 US Open Championship clad in his polo shirt, its popularity skyrocketed. It became so popular in fact, that it was widely worn in other sports, including of course, polo. Polo players wore Lacoste's shirt so often that everyone, including tennis players began referring to it as a "polo" shirt (despite the fact that it was worn for tennis first.)
Other designers would soon follow suit in creating their own version of the polo. For example, Fred Perry (another tennis champion) put out his own design in 1954. While it was still cut from the same cotton pique fabric, Perry's version featured a garland across the chest rather than a crocodile. The design and Perry's namesake made the shirt popular among teenagers, and transitioned the polo from sportswear into fashion. In the early 70's, the polo shirt caught the attention of Ralph Lauren, who made it the foundation and namesake of his "Polo" fashion line. Lauren added his signature logo consisting of an embroidered polo player and horse, creating a classic piece that many still wear today.
During the 90's, the polo shirt enjoyed an explosion of popularity that cemented it's place as a basic closet staple. In the working world, the polo could be found just about everywhere: as standard business casual attire for tech and other office jobs, and in the uniforms of students, as well as hospitality and retail workers. This unassuming, office-apropos garment continues to be worn by many, and is unlikely to go out of style any time soon.