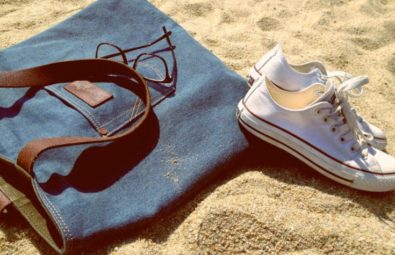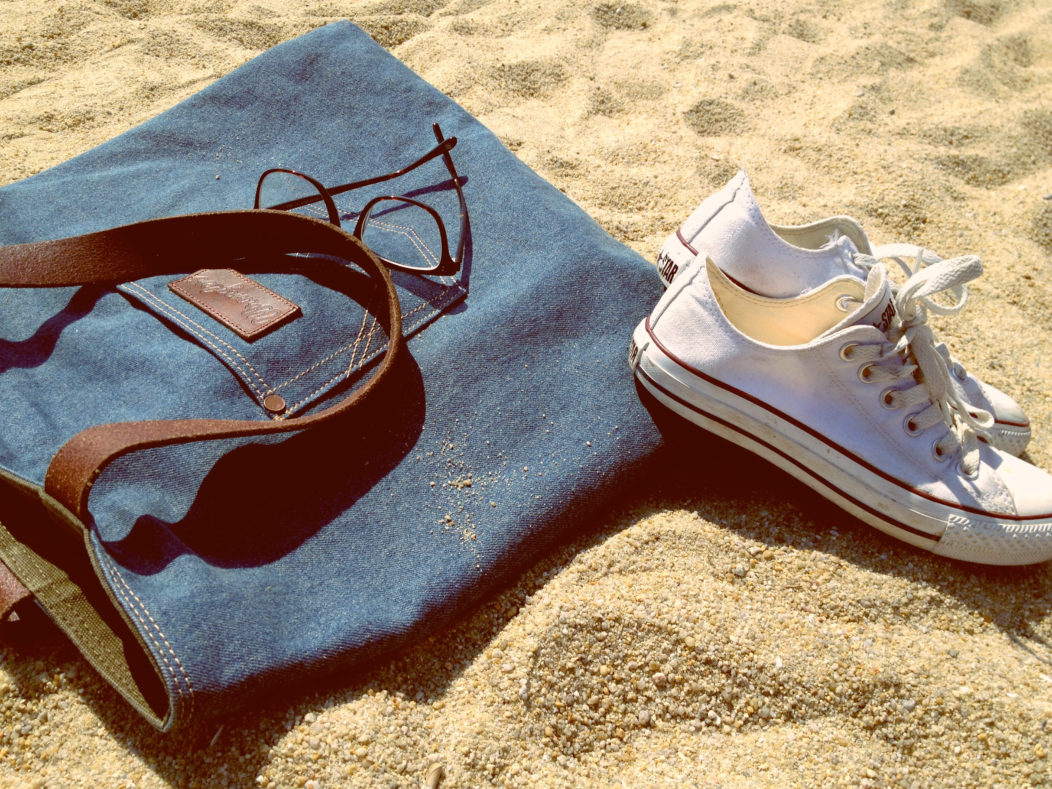 Lately, it seems as if the tote bag is a necessity. This easy, highly functional accessory has so many uses: cutting plastic bags out of a trip to the grocery store, stashing your carry-on for a flight, carting books to class, the list goes on. The versatile tote comes in a range of designs, from the very simple and utilitarian canvas bag, to a luxurious Louis Vuitton Neverfull. There is a tote to suit nearly any style and occasion.
So when did society begin carrying their lives around with them in tote bags?
The word "tote" has been around since the 17th century. Its use did not specifically refer to a type of bag, rather, as a verb – "to tote." Nevertheless, it's likely that 17th century toting involved transporting items by hand in some kind of bag. While it's doubtful that these accessories looked anything like today's totes, they are loosely considered to be their first iteration.
After about a century, the word "tote" slowly began to expand from a verb to a noun. The official birthplace of the tote bag as we know it today was during the 1940's in the United States.  Iconic Maine-based outdoor brand L.L.Bean debuted their "ice bag" in 1944. Still recognizable today, the large, boxy bag was cut from heavy canvas. It was created, as the name suggests, to transport ice from the car to the freezer. The bag was a hit, and people realized how useful such a sturdy, versatile bag could be.
A Fashion Statement
In the 1960's, tote bags really began to take off and not simply because of functionality. The tote began crossing over into fashion as well. L.L. Bean upgraded the design of their original ice bag, adding a color trimmed bottom and handles in several cheerful hues. The look of L.L. Bean's tote became so iconic that it still carried years later, and many brands such as Land's End have created their own variations.
Another memorable 1960's tote was created by American designer Bonnie Cashin for Coach. Cashin was one of the first to "dress up" this style of bag- her version was cut from leather, and came in a variety of unique, vibrant colors. The elegant "Cashin Carry" cemented the tote not only as a functional daily necessity, but also as a stylish accessory.
Advertisement

The tote continued to be widely used throughout the 1970's and into the 80's. As the tote bag's popularity grew, it's uses expanded. For example, companies began utilizing totes as advertising.
Canvas bags were cheap to produce, and it was easy to print a logo on the front and sell them as merchandise. In 1980, the famed bookstore The Strand released its iconic tote bag. The bookshop purchased black canvas duck bags in bulk, printing graphics that bore the store name, address, contact info, and it's tag line "18 miles of books." This bag can be seen on the arms of New Yorkers all over the city even today.
The Birkin Bag

Designers, recognizing the tote as both a functional piece and a trend, sought to improve its design. Perhaps the most famous example of a designer's attempt to "build a better tote" is the Birkin bag. As you might know, the story goes that actress and singer Jane Birkin was seated on a plane next to Hermes executive Jean-Louis Dumas in 1981. After Birkin accidentally spilled the contents of her straw tote, Dumas was inspired to create a bag that would allow jet-setting women to carry a lot. Several years later, the infamous Birkin bag was born. Essentially the apex of the tote bag design, it is priced upwards of several thousand dollars and is selectively sold only to an elite few. The Birkin is in a league all it's own.
The Advent of "it bags"

The 90's and 2000's continued to see variations on the tote with the advent of "it bags." During the 1990's for instance, Kate Spade had many totes to offer in her line, and today this is one of the styles the brand is known for. Other examples include of course, the Louis Vuitton Neverfull and the slightly lower-end but popular Madewell transport tote.
Today, designers continue to look for new ways to innovate the tote. Vetment's recent reinvention of the famed Ikea tote is one of them- the brand recreated the giant bag using luxury materials. Ikea was thrilled and played along, releasing a playful advertisement instructing customers on how to tell a real Ikea bag from Vetments' "fake."