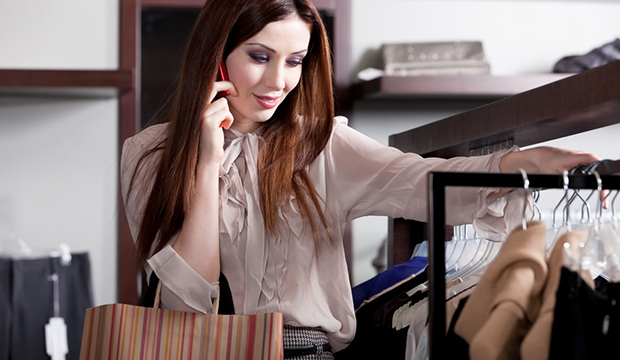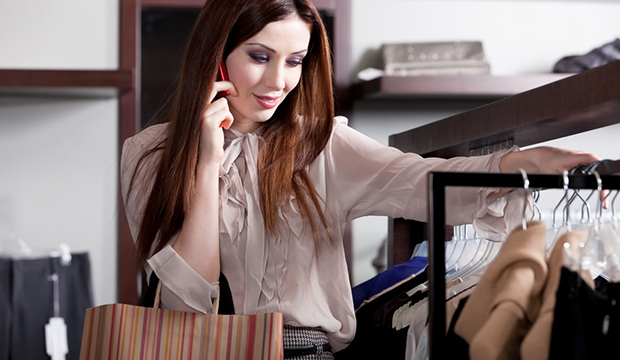 The point of any marketing campaign is to drive sales. In the case of retailers marketing to their customers, this end goal is no different. If you're a small boutique sending a weekly newsletter to hundreds or thousands of inboxes and not seeing any increase in sales because of it, maybe it's time to rethink your strategy.
Here are 5 Ways for a Retailer to Build a Community Through eMail Marketing:
One advantage of being a small boutique vs a large retailer is that the local community wants to connect with you. They're curious about what goes on behind the scenes right in their own neighbourhoods.
As exciting as it is to receive an email about a flash sale or special promotion, putting some thought into additional content can really help to drive customer engagement (and sales) through the roof.
Include a Call to Action:
One way to test whether or not your customer is actually reading what you've written is to ask them to do something. You could maybe offer a prize once your Facebook page reaches a certain amount of likes to encourage them to check you out on a different platform.
Or maybe invite them into the store and offer something extra for the first 25 customers who print off your email and bring it in (or show it on their phone, since we're all about helping the environment.) If they're responding to what you're asking them to do, then  you can rest assured knowing they're listening to what you have to say.
Feature Your Fans:
Everyone appreciates a shout out, and when it comes from your favorite brand or store and it's in front of an audience, it's extra special. Make it a habit to feature a tweet from your fans or invite your customers to take photos of themselves in a recent purchase (some new arrivals, perhaps?)and feature an Instagram or two in your newsletter.
If your fans know you're paying attention to their interest in you, they'll tell their friends about it, essentially spreading the word for you. It will certainly pique their curiosity while they open your newsletter, checking to see if they or someone they know will be featured.
Get Crafty:
Most people who are active on social media are live on more than one platform. If you're in tune with your target market, you'll know what their interests are. DIY projects whether it's wall art, manicures, replacing knobs on a dresser or cooking a feast for friends are really popular with the 25-40 demographic.
Let your audience know what you're up to during your down time. Promote an "I'll show you mine if you show me yours" strategy and after you feature your latest DIY in your newsletter, ask your customers to upload photos of their recent DIY's to their Pinterest with a special hashtag you've decided on so it's easily searchable.
Make time in your schedule to check out who's posted and comment on the pins your customers have uploaded. They'll really appreciate the personal touch and continue to open and read through your newsletter to see what you're up to next.
Tie in some Community Service:
Everyone loves to support a company who gives back. Consider featuring a great community organization in an upcoming newsletter or choose a charity of choice and invite your fans to drop off items at your store (maybe warm sweaters for a homeless shelter or non-perishable food items for a local food bank) to be delivered.
An easy way to turn engagement into sales is to have your customers physically enter your establishment and invite them to stay awhile.
Product Knowledge:
Everyone knows your boutique is one of the best in the city, but do they know the history of the brands you carry? Do a spotlight when you introduce a new line, upload photos of outfits and give your customers some useful tips on how they can style certain pieces with bestsellers or mix and match to go from day to evening.
Every customer can appreciate the amount of time they'll save when all of the leg work is done for them and they can just drop in and mention they want to try on what they saw in your newsletter.
Bonus Tip: Treat Your Newsletter Like a Blog.
Running a promotion is exciting for the first month, but when your Buy 1 Get One 50% Off headline is on repeat for the 8th Tuesday in a row, it's time to switch it up a little.
Do some homework on popular bloggers and see what they're up to. Give your newsletter a personality and use its voice to communicate with your readers the same way you communicate with your shoppers while they're in your store.
Don't be afraid to experiment with a few different things and monitor the results to see what's working. Keep it short and sweet though. We wouldn't recommend trying all of these strategies in the same newsletter.
The most effective marketing newsletters are to the point, easy to navigate and beautiful to look at. Also, don't be afraid to ask your customers what they'd like to see. With the age of social media, everyone is only too happy to share their opinion.