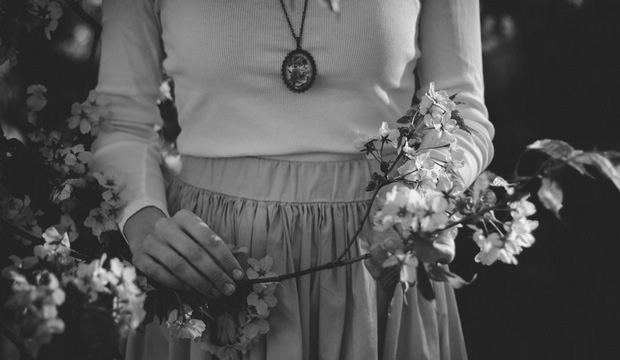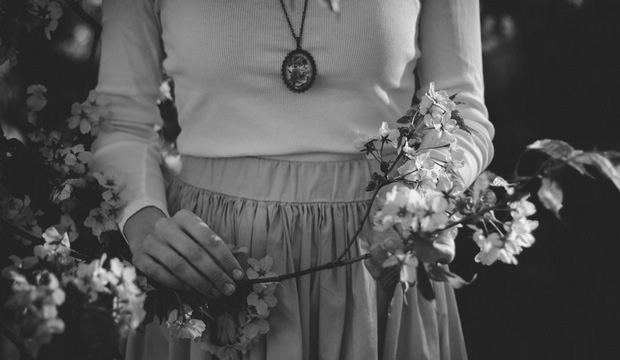 Brand new to the professional world of fashion, I launched my ethical fashion company in November. Previous to launching, I supported hundreds of entrepreneurs in launching their own social-impact driven companies. While very few, if any, were in the fashion space, I learned many invaluable lessons about entrepreneurship and launching that I used in order to get my business of the ground quickly and with legs to stand on. And some I learned the hard way!
I want to share these lessons I learned to help you as you're launching your fashion business.
Talk to Everyone
There is no reason to hide your idea even though it's just that, an idea— now is your time to understand your customers, your competitors, potential collaborators.
By speaking to as many of the people in the same space as I was, I learned about how to differentiate myself, I learned from their challenges, and I found opportunities to collaborate.
By speaking to potential customers, I understood their needs, I learned what kind of clothing they truly liked, and discovered what their concerns were.
By speaking to others addressing my same market but in a different way, I found invaluable advisers.
Spend Time Empathizing with Your Market
Before I launched I spent a whole lot of time in retail stores trying to understand the customer experience. I would spend time just watching what customers looked at, their navigation through the store, what they were drawn towards. Did they look at price first? Did the check the care instructions?
While you likely have spent significant amount of times in stores, you may not have done so observationally in this regard. Really immerse yourself in the experience of your user.
Shape Your Unique Edge
Once you have a solid idea, have spoken to dozens of individuals throughout your market, and spent time immersing yourself, start to think strategically of what hole in the market your brand serves.
For me, it was an ethical fashion option that was highly curated to be one collection (despite being multi-brand) which a focus on capsule wardrobes, as well as relative affordability (everything is under $200). I additionally focus heavily on creating live experiences, such as pop-up shops, for my customers to interact with the products.
These three elements are rather unique in my space, and combined they serve a need that I don't see otherwise being met. Finding and shaping your distinguishing factors will help you form a compelling story and stand out in a likely crowded market.
Become a Business
This is a logistical piece to launching, but I wish I had become a LLC earlier. I ended up paying rush fees, especially when one of the forms I filed had a tiny error and was sent back to me, unprocessed, four weeks later! It put a lot of pressure on me with my approaching launch date. Once you feel confident in your idea and name, start the process. It's better to just get it out of the way.
Start with Prototyping
As a design-driven brand, your inclination will be to have everything perfect before you launch. This is where I saw many entrepreneurs get stuck. But I encourage you, I implore you, to prototype by getting your idea out into the world quickly. Your website and online store don't need to be perfect— they just need to exist. Yes, you want to put something out that you are proud of and that represents your brand, but hiring a web developer to custom make you a store before you ever even had a sale is not the best use of your money.
The goal of prototyping is to gain customer insight. I launched my company with several pop-up shops. As soon as I got my product in front of customers, I started to learn more about their desires, needs, and interests, as well as questions. This helped me shape building my web store and future pop-ups. By having enough experience with getting my product in front of customers, understanding my customers, and putting my business out there quickly, I was able to land a pop-up at Bloomingdale's just two months after launch (with no connections or prior fashion experience, remember?).
Take feedback from your customers, and run with it. Implement tech tools such as heat maps and analytics on your website so that you can understand where visitors are looking and clicking, and adjust accordingly. Iteration and constantly trying new ideas is paramount for success.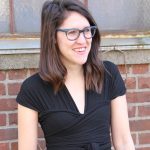 Sara Weinreb is the Founder of IMBY, curating everyday essentials for the conscious, minimal consumer. With a background in supporting hundreds of entrepreneurs in building businesses that make a positive impact, she launched IMBY as a frustrated consumer struggling to find versatile, fun, and affordable clothing that was made ethically. With one foot in the tech scene and other in the ethical fashion space, Sara also consults to social entrepreneurs, facilitates design thinking workshops, is a member of the Ethical Writers Coalition, and serves as the entrepreneur in residence at AlleyWatch, the pulse of NYC's startup and tech. Connect with Sara on Twitter and LinkedIn.