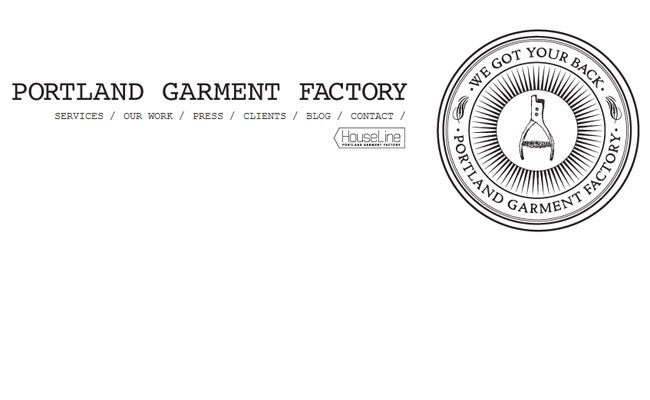 Looking to put your new line into production? "We got your back." 'We' refers to Rosemary Robinson and Britt Howard of the Portland Garment Factory, a hip independent manufacturing house in Oregon.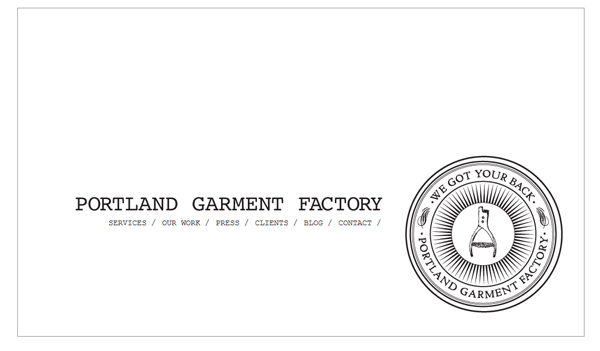 And they really do have your back! After experiencing difficulties finding local resources for production work (most options are in New York, Los Angeles, or overseas) Howard was inspired to take matters into her own hands. PGF was born in 2008, and is now a favorite of local clients as well as designers from other big cities.  And for good reason, Portland Garment factory is definitely not a 'factory' in the typical sense.
The company offers the basics such as sales samples, size grading and of course production, but the range of services goes far beyond that. They offer a graphic design service for branding, identity creation, and copywriting.
If you need something that cannot be done at the factory, they can still hook you up. PGF has connections with a vast range of subcontractors, including sources for  screen-printing, embroidery, tags, dye houses, fulfillment warehouses, and even patent attorneys. The minimum is low, starting at 20 pieces per style, with the maximum capping at 5,000 pieces. This combined with top quality and complete service makes it ideal for designers just starting out!
While production work for designers is the main priority, the company at heart is a community of artists in their own right. For the three-year anniversary of PGF, they are currently in the process of launching their own line, a contemporary womenswear collection called Houseline. Traditional American style provides the inspiration for the line. The goal is to create classic pieces that stand the test of time in terms of durability as well as design. The collection recently debuted at the self-produced "House Show" on October 22nd.
For more information and ordering, visit check out their website