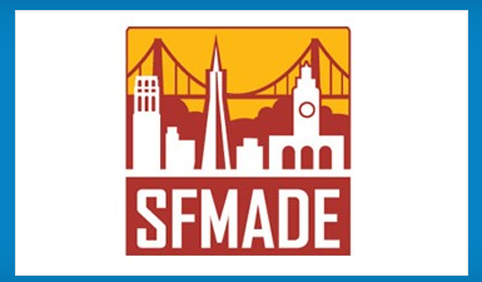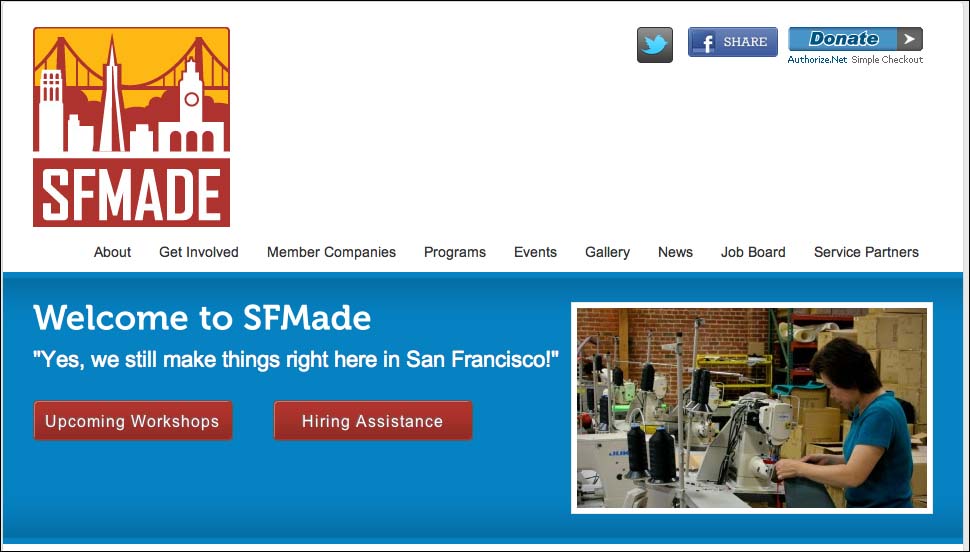 SFMADE is a non-profit organization based in California that focuses on helping promote and engage the community with local manufacturers for a more sustainable production market.
Who came up with such brilliant idea to create this startup? Mark Dwight, a savvy business entrepreneur with experience in both production management and product management. Aside from serving on the SFMADE board he manages his own manufacturing company called Rickshaw Bagworks, which manufactures bags in San Francisco and sells products online and at select retail locations.
Dwight's vision was accomplished with the help of SFMADE's numerous members, staff, and funding partners, which include other entrepreneurs and big name companies such as Wells Fargo, Levi's Strauss & Co., CitiBank, and San Francisco's local government.
According to the SFMADE web site, its mission is "to build and support a vibrant manufacturing sector in San Francisco, that sustains companies producing locally-made products, encourages entrepreneurship and innovation, and creates employment opportunities for a diverse local workforce."
Kate Sofis, the executive director of SFMADE, wrote an article for the New York Times ('Upended and Reinvented', dated August 4th, 2011) about how local manufacturing can help boost the US economy and create more jobs. "In major urban centers like San Francisco, New York and Los Angeles, we have found particular strength in marrying the craft-based skills of our large immigrant communities with prowess in the design and creative sectors," wrote Sofis. We couldn't agree more.
How can one become a member of SFMADE?
Simply go to their web site and fill out an application for the Certified Local Manufacturer Program. There is no cost for joining SFMADE.
These are the criteria for joining the program:
Headquartered in San Francisco
Primarily design and manufacture a physical product (vs a digital product or a service)
Manufacture one or more products in San Francisco
Have a San Francisco-based work force with the desire to grow over time
For more about SFMADE visit http://sfmade.org.