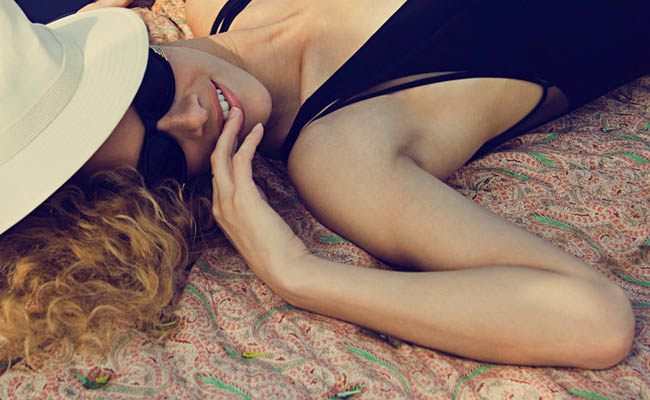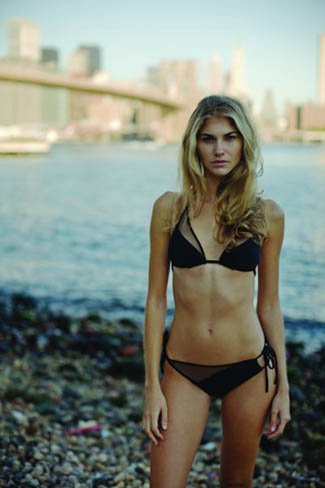 With a collection that caters to every exquisite and luxurious woman in the world, glamorous designer and creative director, Anne Pachan of lavish line Cala Ossidiana, has most certainly made a name for herself in the world of swimwear.
Since 2007, Pachan has devoted herself to finding the perfect combination of modern lines, spectacular details and simple elegance, ultimately creating easy to wear vacation pieces that will become staples in every fashionable woman's suitcase. And by naming her line after a black volcanic beach in Italy Anne is able to bring a natural importance to her each one of her collections. She says, "I want to take swimwear design to a new place – with couture fashion, truly unique pieces."
Pachan tells us that she owes much of her thanks to the Art Institute of Chicago, where she was able to find her desirable design path. Soon after her time in Chicago Anne attended University of Cincinnati where she specialized in knitwear. Pachan's initial inspiration for the foundation of Cala Ossidiana was her world travels and opportune internships with top-notch industry professionals including Ellen Tracy and Banana Republic. But that's not it. With all of these experiences crossed off her list, Anne had one more opportunity to work in New York as assistant designer for Chado Ralph Rucci, which gave her all the knowledge and understanding to officially start her successful swimwear line.
Pachan looks to new trends and silhouettes to help ensure that her customers can rely on each Cala Ossidiana collection to be a breathe of fresh air. She also tells us that she offers a variety of bikinis and one pieces to make sure every body type is being considered, leaving no woman out of the equation.
So with a combination of all of Anne's undertakings and her lovely design aesthetic, it is easy to recognize why her swimwear line is on the fast track to success.
Connect with Cala Ossidiana on FACEBOOK, TWITTER, and TUMBLR