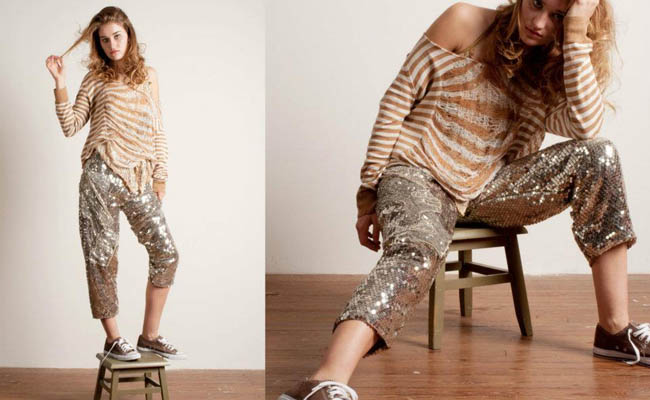 Designer Kimberly of label k.hendrix has always had a passion for using creativity in all areas of life. While spending many of her years as an interior designer, vintage collector and seamstress, Kimberly decided it was time to move to Los Angeles and go after her dreams. During her next three years spent in LA, Kimberly not only accomplished creating both a ready-to-wear and couture collection but she also co-designed a complete runway collection for the Mercedes Benz fall fashion week.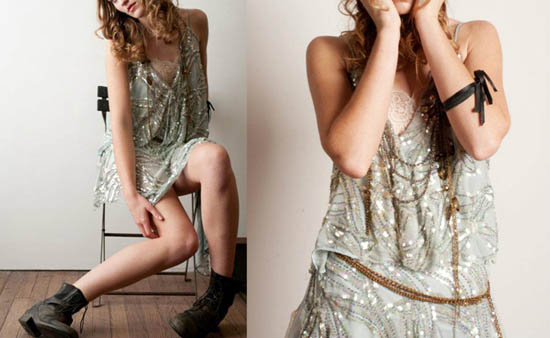 Staying involved in the fashion industry has helped guide Kimberly in the right direction and to ultimate success. While being selected to participate in numerous fashion weeks as well as being cast as a finalist in the 8th season of Project Runway, Kimberly is staying humble and working hard to maintain excellence in all parts of her collections.
Kimberly is a strong believer in the philosophy of, "reuse, recycle, renew." As each garment is handmade with 100% reclaimed or recycled materials, k.hendrix takes the old and gives an element of freshness. Kimberly tells us, "Every creation embraces beauty in its simplest form and is one-of-a-kind, as it should be."
Staying as green as possible, Kimberly loves to take other people's castaways and make them into beautiful sophisticated garments. She also puts a positive twist on the idea that nobody is perfect and neither are her clothes, adding an aspect of uniqueness to each individual piece.
Along with everything else, social media is very important to Kimberly's outstanding success. It has helped her remain positive while reaching out to all of her ideal consumers, leaving no one out of k.hendrix buzz. You can find information about k.hendrix on social media platforms including Twitter, Facebook, YouTube, Polyvore and Blogspot.