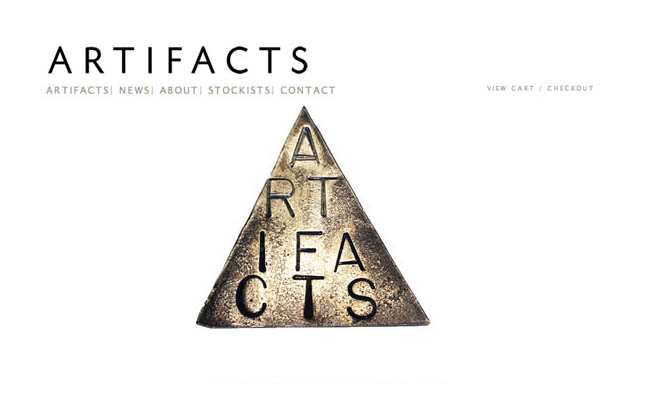 Unique and crafty designer Casey Perez is the founder of jewelry label, Artifacts.  Much like other jewelry designers, Casey was attending  jewelry classes regularly, but it wasn't until her final project that her unconventional take on jewelry became the start of a new chapter in her design career. Artifacts' displays the best of Casey's work and how well she uses common metals to highlight their materiality and gives them a new meaning of utility.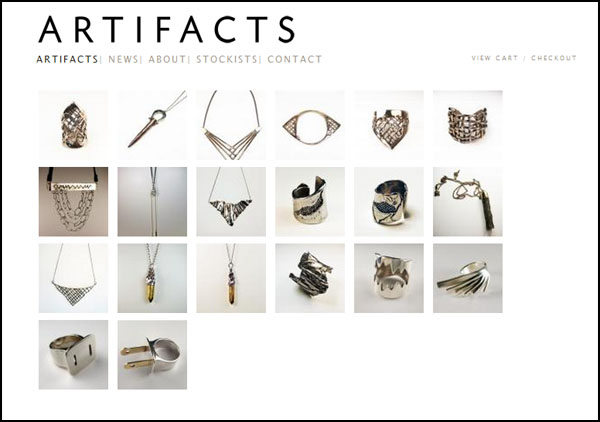 With the strange objective to place objects where they usually wouldn't appear, Casey proved to her classmates and professor that making traditional jewelry was far too simple for her. Instead, Casey used an electrical socket and fastened it to a ring base showing her utilitarian side of designing. This middle finger gesture that Perez gave to her professor and classmates just might have been the push Casey needed to realize she was unique enough to make her design ideas work.
Casey stands out in this immense industry by staying true to her philosophy of, "working to reimagine conceptual conceits in jewelry making."   All of Perez's work is a great display of her efforts to mix the ordinary with the wearable ultimately creating thought-provoking pieces that have the perfect balance of elegance and edge.
Using her creative background as a professional who trained in graphic design, psychology, illustration and art history, Perez has been dubbed the title "creator of things," by managing to use electrical sockets on finger pieces and window screens in her intricate rings. By staying  far away from being the stereotypical "jewelry designer," Perez ensures that her pieces are ones to remember and will most definitely be the most unique pieces of wearable artwork you may ever own.