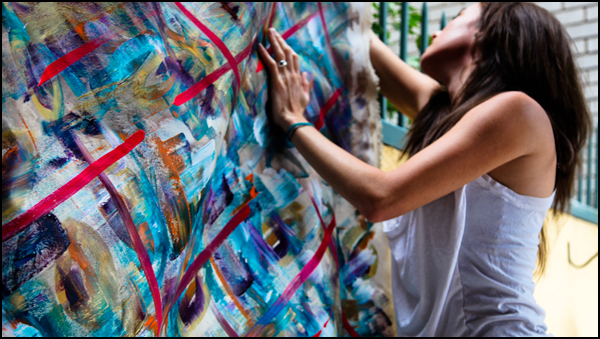 As the fresh faces of the fashion environment you, dear readers, are faced with quite a challenge: How to successfully balance all that needs to get done in a seriously short period of time. From pre-sunrise to the wee hours, it sometimes (as in always) seems as though there is no possible way to get it all done.
Some of you understand this, as you are already in the thick of it.  Others however, are just entering or thinking about entering into a world of fabric, manufacturers, press releases, sewing machines, and so much more.
With that said, we asked one of our BreakThrough DESIGNERS Andrea Tobin of the accessory label Marla Cielo, to give us a glimpse of what it's like to wear all the hats.
Tuesday, March 22nd, 2011: A Day in the Life of an Independent Handbag Designer
7AM –  "You might think you've peaked the scene, you haven't.  The real one's far too mean" – Kanye West's lyrics blast from the radio, he is my alarm clock, I don't get up.
7:45AM – I roll out of bed and quickly scroll through emails.  The Bond 07 trunk show date is confirmed, it's going to be a good day.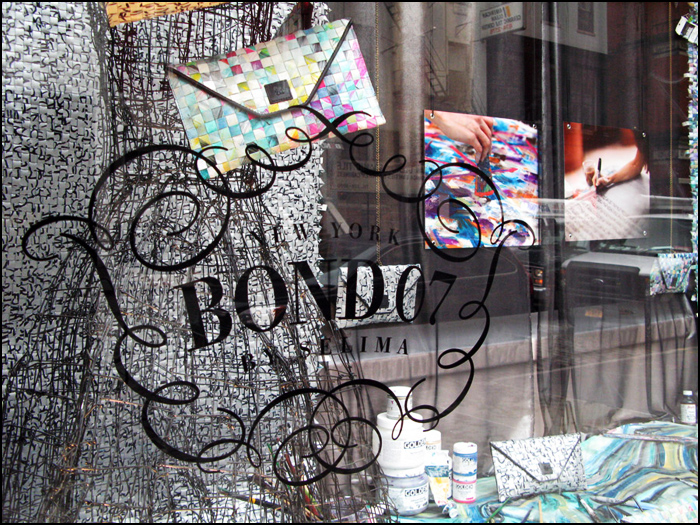 8:30AM – Dressed, and cross body clutches in hand, I run to the subway, factory bound. I'm late, of course.
9:00AM – Machines buzzing, and the smell of leather permeating the air, I watch my vision come to life: eyelets through the cross body clutch just big enough to let the silver oxide chain glide through and land in the interior pocket to give the bag versatility as a clutch.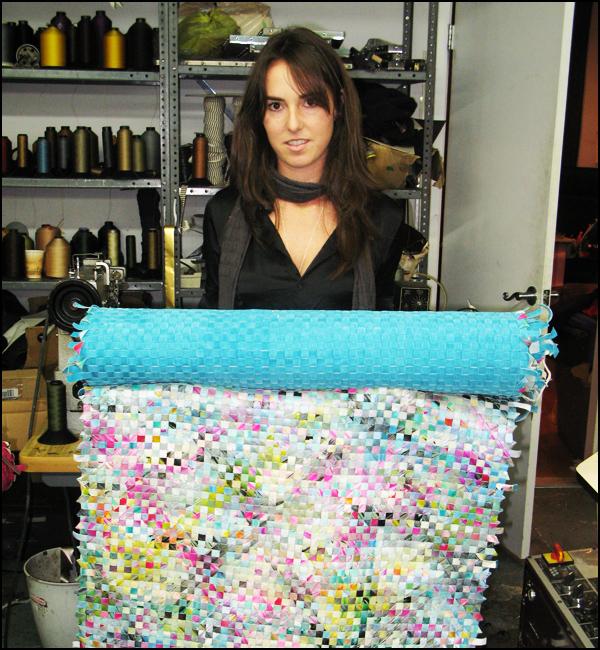 9:45AM – Finished bags in hand, I walk ten blocks north to pick up 200 branding postcards for an industry event the following week.
10:00AM – Starving. Oh yeah, I forgot to eat. I head to Gregory's coffee conveniently located behind the Garment Center button to sip a hot cup of joe and eat breakfast.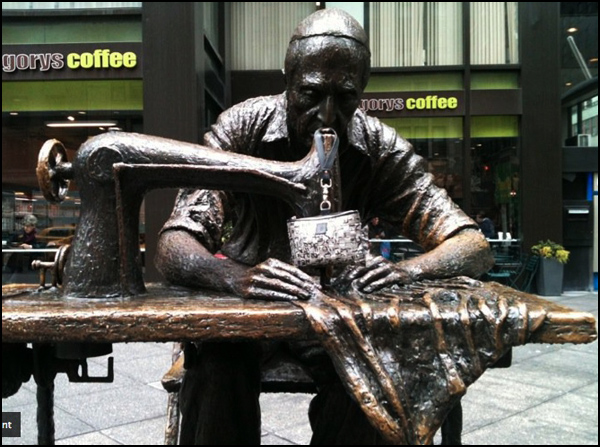 10:15AM – Metro card swipes, I hop on the NR and head back to the office.
10:30AM – I group and package the finished bags into their respective piles, some for Bond 07, some for Space in Connecticut, and the rest for online sales.   Then I take a moment to wish them well on their respective journeys.
Editor's Note: What a true testament to the parental and loving feeling a designer has for her/his creations!
11:30AM – I blast my daily fill of today's hits on Z100 (guilty pleasure) and hop online.  The next few hours are spent fingers flying between answering emails, checking in on stores, posting brand updates on my website and Facebook, updating my online collection, and adding to my list of product development notes.  The sooner I wrap up the list, the sooner I can get to the canvas…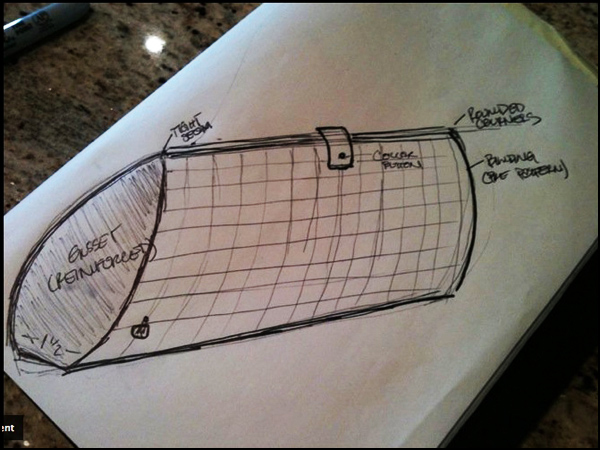 2:00PM – Just about to wrap up, envisioning the new print I'm about to tackle, and the phone rings, it's a magazine fashion editor and she wants to meet about a potential article, I drop the brushes, grab my best samples, and run out the door.
3:30PM – Finishing up with the editor, and ready to head back and get to the painting but the phone rings again.  It's the factory this time – they ran out of snaps for the new production and need them today in order to finish on time.  I run to 25th street to pick them up and have them delivered to the factory.
5:00PM – Back to the office to tackle the canvas, finally, I can't wait to see this new print come to life.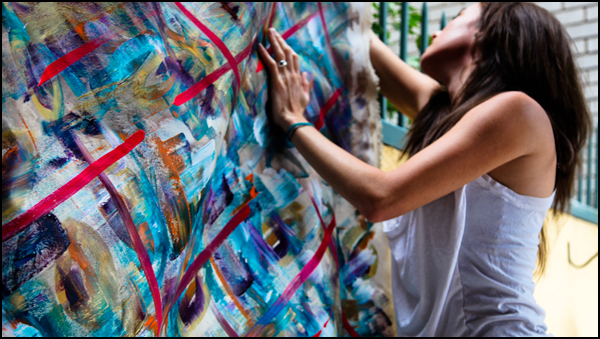 8:30PM – After three hours of painting the last thing I want to do is stop, but there's a dinner for a new e-commerce fashion website launch and I have to attend, new distribution opportunities are always top of mind.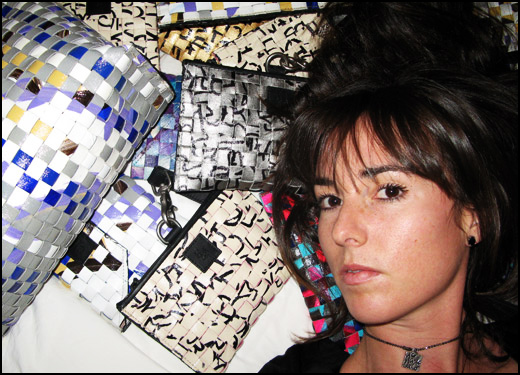 11:30PM – Back home from a long productive day.  I'm ready to jump in bed but take a second to scroll through pictures of the new print – I'm in love.  I can't wait to find time to continue tomorrow, so much to look forward to.