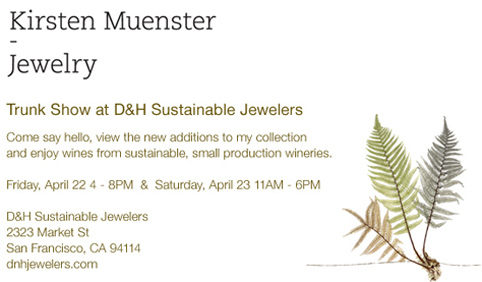 We love ethical fashion.  From sustainable textiles to localized production, a designer really stands out to us when he/she takes the time to implement responsible practices into the work produced.
We were excited to be introduced to Kirsten Muenster Jewelry, a line that incorporates ethically sourced, vintage, and recycled objects due to the designers deep connection to social and environmental responsibility.
We promise to share more about Kirsten and her line in the next few weeks (…do we hear BreakThrough DESIGNER?…) but for now, we wanted to share an event with you.  If you're in the San Francisco area, do check it out!