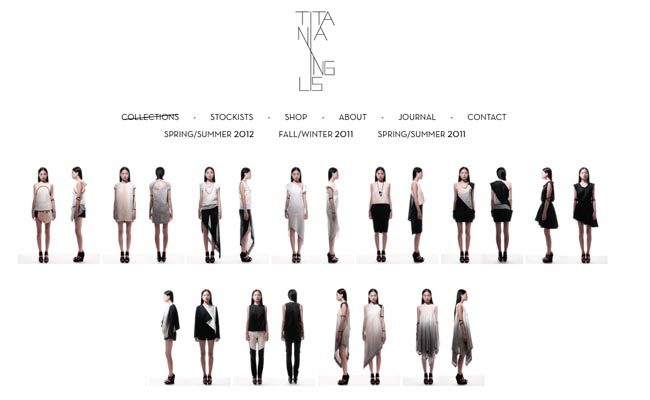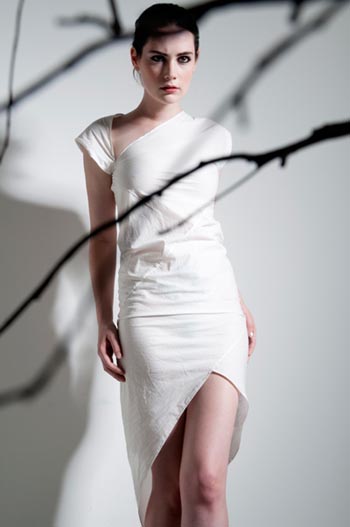 Born and raised in Ithaca, New York, Titania Inglis learned that she had a passion for design while on a yearlong study abroad trip to Denmark. This passion would eventually take her down the path of becoming a womenswear designer.
As a daughter of a Chinese mother and an American father, she's sculpted her clothing line around the life she had growing up. Inglis' tells us her womenswear collection is, "a study in contrasts: minimal, yet lush; tough, yet feminine; modern, yet rooted in traditional handwork." Each perfectly crafted garment is breathtaking and made with such intricate detail helping to give the consumer an original piece of clothing.
Standing out among the many womenswear designers, Inglis understands the importance of making pieces that are considerate of the environment. Each line utilizes fabrics including organic cottons from Japan and vegetable-tanned leathers, making her a sustainable designer with a message.
In her own Brooklyn studio Titania drapes each item by hand and then sends them off to be sewn in a small New York factory, helping to maintain her philosophy that good craftsmanship is key.
Not only is Titania a guru for creating new shapes and silhouettes, but she makes masterpieces with natural methods. She uses a variety of hand techniques like beeswaxed cotton, bias cutting, rust dyeing, dip-dying with all natural dyes and zero-waste patternmaking which can all be seen in her Fall and Spring 2010 and Fall and Spring 2011 collections.
In totality, many of Titania's pieces incorporate minimalistic and geometric shapes, but still maintain a feminine silhouette. Using colors such as black, white, maroon and olive green each collection tells a distinctive story but stays true to Titania's philosophy of beautiful draping and impeccable craftsmanship.
Learn more about Titania Inglis on her website, Facebook, Twitter, or Blog.