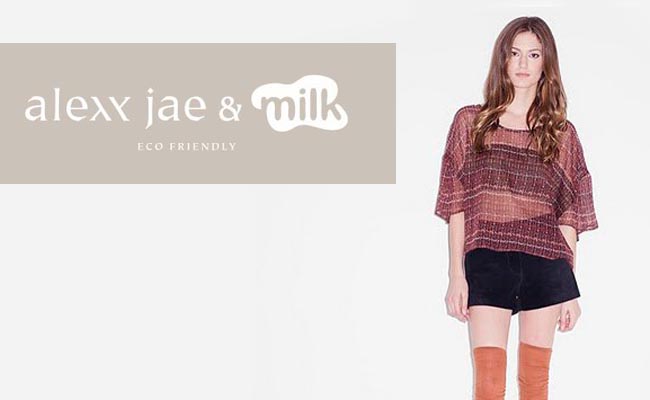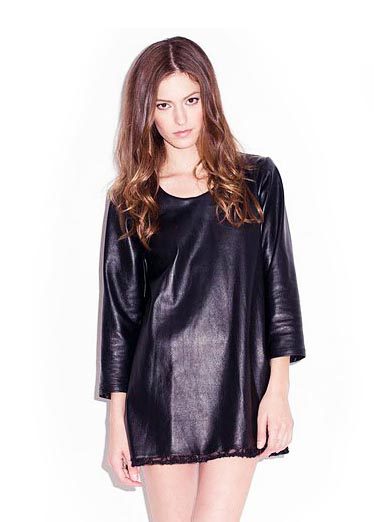 Who ever knew that dressing sexy and looking good while taking care of the Earth could be so easy?
The two longtime childhood friends and founders of Alexx Jae & Milk, Alexx Jae Monkarsh and Bari Milken Bernsteing are proving that stylish dressing is easy and doesn't have to harm the environment.
Growing up with environmentally conscience families, the two ladies knew that there was still room for eco-friendly changes in the fashion industry.  This presented Monkarsh and Milken with the urge and motivation to use their careers as environmentalist to aid them in making a classy yet contemporary eco friendly clothing line.
Getting the idea in 2009 to branch out into the fashion industry, it took Milken and Monkarsh around a year to get on their feet and start selling. The Los Angeles based brand, Alexx Jae & Milk has all of their fabrics sourced locally keeping in line with their philosophy of saving the earth while staying trendy.
Monkarsh and Milken take much pride that everything is made in Los Angeles ultimately helping to eliminate carbon footprints and waste in neighboring cities. But what makes this contemporary clothing line so unique is how they utilize natural products and recycled goods to craft beautiful pieces of clothing.  All of their leather goods are made with PET, which in technical terms means recycled plastic. Designer Milken tells us that, "The buttons are made from left over pieces of coconut shells, and our labels are printed with soy-based dye."
While using very basic colors such as blacks, whites, blues and reds, Monkarsh and Milken give us women the chance to personalize each look to our liking.  And by staying close to basic silhouettes, there is no doubt that when wearing an Alexx Jae & Milk piece, every woman will be enveloped in confidence and style.
Alexx Jae & Milk's line provides all women with the chance to wear effortlessly modern pieces all while having a minimum impact on the environment.