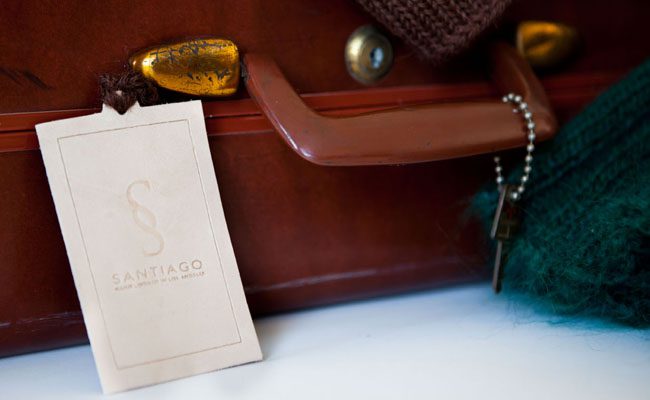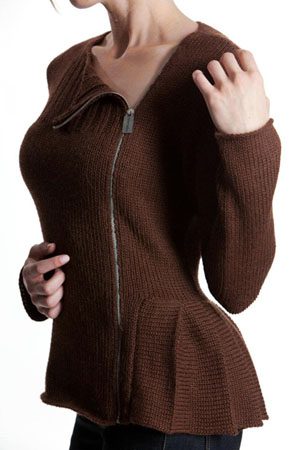 Raised in Argentina, Julio Santiago, a passionate knitter, knew that making beautiful sweaters and knitted garments as a fashion designer would be his ultimate dream career.
Gathering much of his inspiration from the three most important women in his life, his mother, grandmother and sister-in-law and nature, he grew an appreciation for the art of handcrafted knitted garments.
Starting from a young age, Santiago was intrigued by the manipulation that went into all of the hand made textiles and how one basic loom could eventually turn yarn into a beautiful piece of material. Stepping into the fashion industry as a teenager, Julio launched his first knitwear collection, which he named after himself.
However, Santiago wanted his consumers to love his work for its immense amount of innovation and unique designs. Many of his knits incorporate elements from the luscious terrains and colorful features of Argentina's natural landscapes.
From a small but charming studio in Los Angeles, California Santiago brings his visions to life. Yet, even in a place like LA where there is traffic, rushing people and large corporations, Julio keeps nature in his workspace by surrounding himself with nature's gardens, trees, and fishponds.
Santiago's inventive knitwear line uses only the best and most high quality yarns and leathers, which are all imported directly from Italy.  With all of his execution and production done by hand loom in Los Angeles, he can proudly promote that 100% of his garments are crafted to perfection.  Julio tells us it is his purpose, "to empower women that want to experience the magic of going about their day with ease, confidence and elegance."
This knitwear brand speaks for itself and gives women the chance to stay comfortable while maintaining a chic appearance. "Put one of my pieces on and you will feel different; it will change the way you walk, the way you think and feel about yourself," confidently stated by Santiago.
This sort of integrity, attention to detail, and true interest in one's customer is exactly the way to create a sustainable and successful business.