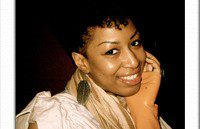 Meet BreakThrough DESIGNER Meca McKinney of Jypsea. Listen, Learn, Connect.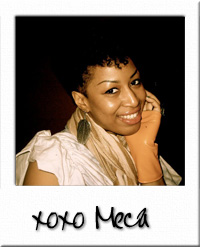 1. What is your brand's mission? How has it evolved since you started your business?
The concept behind Jypsea is that there only exists two types of accessories on the market today: ultra-expensive luxury lines OR the ubiquitous mass-produced, cheaply made accessory. There is nothing in-between i.e.: unique, well-made, affordable accessories that allow us to express our individuality and are as edgy as they are eco-friendly. Jypsea exists to fill that void. In the beginning I only wanted to make beautiful leather bags and once I discovered ways to run my business to create less waste, I began making bags from recycled leather materials. I use both new and used leather, material, and trim.

2. How would you describe your brand's aesthetic?
Bohemian goddess. Earthy, eclectic, yet polished.

3. What's the most difficult aspect of running your business? What do you do to combat that?
The most difficult part of running my business is that I've been doing it part-time as I am back in school completing a new degree. People have seen my brand and throw opportunities at me that I would love to take advantage of if Jypsea was a full scale venture but not while I'm juggling a full time school load. So staying relevant and active but scaling down my activity to focus on the priorities of my strenuous school demands can be tough. I just have learned to not bite off more than I can chew (sometimes!)
4. Do you sell wholesale or primarily through your own website/retail location? What steps do you take to attain brand recognition, whether to wholesale buyers or retail consumers?
I sell only wholesale at the moment and do customer orders. I send my line sheet to buyers, mainly, to obtain new wholesale accounts. I am always looking for new opps to expose my brand to the public such as sponsoring goodie bags for events, lending pieces for photos shoots, doing seminars/workshops, just remaining active. I also blog and write for a few online publications as a fashion expert, which brings attention to my brand.
5. What social media platforms do you find most integral to your brand's marketing? How do you utilize them to connect with your customers?
Twitter and my facebook fan page keeps my customers/fans aware of what's going on with Jypsea. I love that my customers will IM me on fb with questions or leave feedback regarding their orders on my wall. It's awesome to have this bond with them.
6. Can you describe in a few sentences your day to day?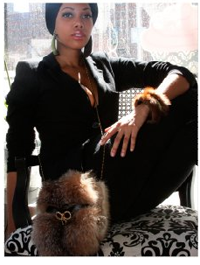 My day is typically spent split between school assignments and Jypsea and motherhood. I have a little artsy fashionista 6 yr old princess. For Jypsea, I spend my time responding to emails, fulfilling orders, packaging, shipping and planning for trunkshows, vending, fashion shows, or whatever is on tap. A good portion of my time these days goes to competing the book also. No two days are ever the same.

7. What are three of YOUR favorite brands? What do you admire most about them?
Balenciage, Bottega Venetta, Bally. I love the craftmanship and quality of design. It's always fresh with those 3 labels.
8. One piece of advice you can offer the fresh faces of fashion?

Stay true to your vision but be flexible to continue to learn and grow.
9. What exciting things are in store for you in 2011?!
I'm showing during NYFW for the first time in a showcase of emerging designers on Feb 10th in Chelsea, right near my alma mater: FIT. Also, in March, my design manual for accessory designers will be released. Please go to my website, www.jypsea.com, and join my mailing list to stay in the know of all things Jypsea.
Connect with Jypsea
@Facebook
@Twitter

Thanks Meca for an awesome interview!