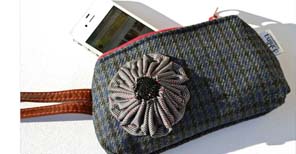 Meet BreakThrough DESIGNER Gretchen Seel of Dahling Accessories. Listen, Learn, Connect.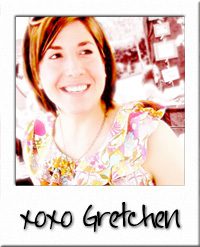 1. What is your brand's mission? How has it evolved since you started your business?
About 8 years ago I had designed a line of handbags with a partner. The line was called Lolo + Gretch Dahling.  Our mission then was to create quality handmade handbags and accessories that were fun, fresh, stylish and reasonably priced.  This of course, was before the handmade movement had gone mainstream, so the market was not quite as saturated and we were able to gain a following and press fairly quickly.  We were featured in Teen Vogue and Lucky Magazine along with other local and national publications.  Since then I have taken full ownership over the brand and it has transitioned to be called Dahling Accessories. My mission is still to offer fashionable, fun and quality handbags and accessories at an affordable price.  Because of the many choices for shoppers today, the main evolution in my mission is to focus on offering my customers a reason to pick up that handbag and feel totally excited to let it be the finishing touch on their amazing style and attitude for the day.  It's about having passion for what you love and what you wear.
2. How would you describe your brand's aesthetic?
Romantic vintage.  I use many vintage fabrics and vintage-finished leathers.  Clean silhouettes and shapes with beautiful details and special trims.
3. What's the most difficult aspect of running your business? What do you do to combat that?
The most difficult aspect to running my business is the lack of time and help. The only people working with me at this point are a sewing assistant and a web designer.  Everything else relies on me.  I combat my lack of time by staying very organized. I have every minute planned out.  It's important for me to stay on calendar or I may miss important opportunities for growth.
4. Do you sell wholesale or primarily through your own website/retail location? What steps do you take to attain brand recognition, whether to wholesale buyers or retail consumers?
I sell online- direct retail, wholesale and also at market shows.  I find the most response from my wholesale boutique accounts or at shows.  For many people it is so important to touch and see the product in person.  There seems to be more of a connection at shows and boutiques.  Brand recognition is extremely important.  I have been working full time in the fashion industry in a design/tech design role for the past 9 years.  Through my experiences at different companies it has enabled me to understand the importance of having a clear brand presence.  My main recognition is my logo and look of the media and promotional materials as well as my labeling.  I use consistent backgrounds and themes for all venues- whether social media, my web site, my shop, my business cards, hangtags…everything.  In addition, the product needs to have a similar feel to it.  Not that everything looks the same, it just needs to have the vintage, fun style that I began with. I'm not all of a sudden going to start making everything in all black with modern details.  The logo/brand identification coupled with my aesthetic is what keeps my brand recognizable to the end consumer- wholesale or retail.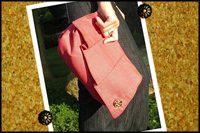 5. What social media platforms do you find most integral to your brand's marketing? How do you utilize them to connect with your customers?
When I first started out 8 years ago, the market was very different.  You only needed a website and to tell some friends, maybe get your site on a search engine…and that was basically it.  Now, it's not just a website- it's Facebook, Twitter, blogs, message boards, email marketing, forums and the list goes on and on.  I have found the most success in email marketing, Twitter and Facebook.  I use them to promote new products and promotions instantaneously.  Of course it cannot be all a big infomercial, that gets a little old for people pretty quickly.  Social media tools have also been a fantastic way for my customers and my brand to connect on a more personal level.  It gives my customers a peek into my day to day and allows them to have direct access to me as a customer service.  It also helps me to know what is working or not, and what people are "voting" for on a daily basis.
6. Can you describe in a few sentences your day to day?
My days are, in two words- jam packed.  I work a full time design job for a major retailer in the suburbs of Philadelphia, so I get up- work a full day there.  On my way home or on my lunch break I mail out orders and packages when I need to.  In the evenings I work on whatever I possibly can- online marketing, emails, ordering supplies, sewing, doing paperwork, invoices, taxes…you name it.  I use my weekends to cut, sew and send more packages, go to the bank and take a break to relax for a few hours with my husband!  It's busy, but I love it.  You must love it or it's just work and it's not going to last.

7. What are three of YOUR favorite brands? What do you admire most about them?
French Connection, Marc Jacobs, Free People-  I love the interesting ways they use construction and trims.  They all have a slightly vintage feel with a modern twist.

8. One piece of advice you can offer the fresh faces of fashion?
Stay focused.  Do what you love and keep a clear brand perspective.  Also, make sure to keep people around  you who are supportive and will help you stay on track.

9. What exciting things are in store for you in 2011?!
New partnerships with online boutiques and new wholesale accounts, more shows- in NY and Philadelphia, fresh designs and exciting product.  I am also working on a new online shop that will be coming 2011/2012.
Connect with Dahling Accessories
@Website
@Blog
@Facebook
@Twitter
@Portfolio
Thanks Gretchen for an amazing and insightful interview!