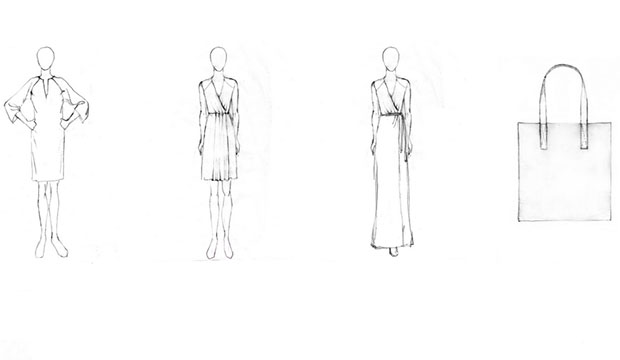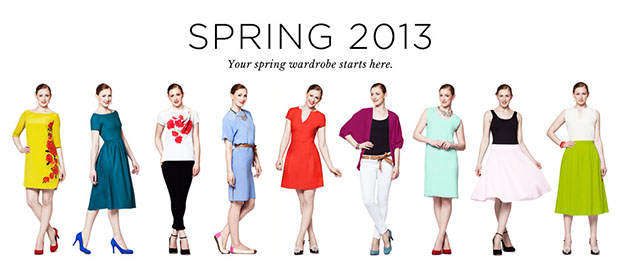 We sat down with Christa Spengeman,  brand manager of  Bow & Drape, to learn more about this exciting platform and the impact it's having on the fashion industry.
Can you tell what is Bow & Drape exactly?
Bow & Drape is a fashion brand that allows women to express their great taste. It does this by letting women customize almost every element of their garment: color, hemline, sleeves, neckline and even embellishments like piping or lace.
With over 30,000 options, shoppers can really make something one-of-a-kind. It is a custom experience at an off the rack price.
What was the inspiration behind this idea?
The catalyst event was in June 2011.  Aubrie (Founder & CEO) was looking for a dress to wear to her boyfriend's family wedding, and nothing fit the bill.  She was so frustrated with the lack of choice on Newbury and the lack of quality online that she did something totally irrational and actually designed and sewed her own dress.
It took about a month and after the event was over, she convinced herself that she was not the only woman who wished she had more control over her garments.  So she set out to create clothing with personality for all women.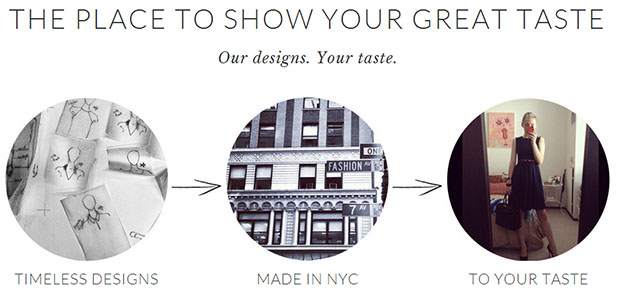 Who is the Bow & Drape customer?
I think there are two distinct Bow & Drape customers. One lady is a very decisive shopper. She knows what she looks good in and will not settle until she finds the exact garment that she is looking for. She is knowledgeable in construction and fabric; she knows quality when she sees it.
Our other lady is into DIY projects and loves to express her individual taste. She values that her Bow & Drape garment is one of a kind and made just for her.
Your  Kickstarter campaign to raise funds to start production in the USA was a huge success. Tell us about that:
Kickstarter was a great tool for us both from a fundraising standpoint and a PR standpoint. We exceeded our goal of 30K and we received great publicity for it.
The money went directly  towards sourcing materials and locking down our manufacturing facilities in NYC.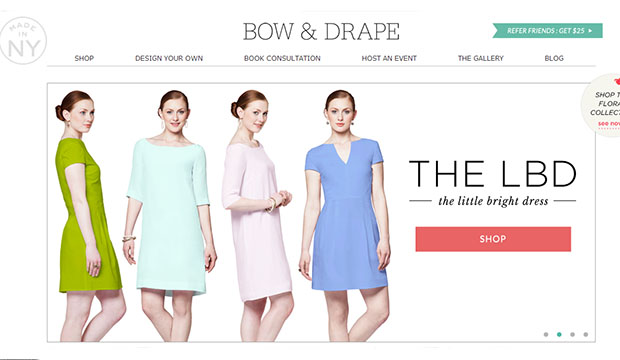 What does the future hold for Bow & Drape?
Our goal is to start to change the way women think about their clothes. Rather than selling fast fashion that unravels in one wash and goes out of style as soon as it's on the rack, we are creating foundational, quality garments that women have a hand in designing.
We want to get women back to wearing clothes for more than 20 seconds. These are staple wardrobe pieces women will love for 20 years.
What's to come for Bow & Drape?
Bow & Drape will be launching their full bridesmaids collection this October. No longer will groups of ladies be expected to fit into a single dress style. Brides simply choose a color and the [bridesmaids] will get to design the dress that is perfect for them.
Can you offer any advice to our emerging designers and entrepreneurs?
The best piece of advice is to learn from your mistakes. You are going to mess up and when you do don't dwell on it, just figure out what you did wrong and move forward.