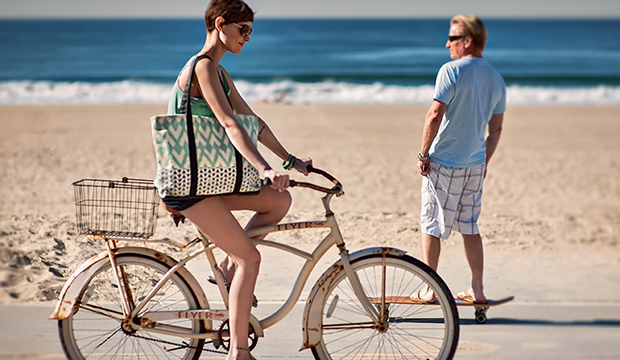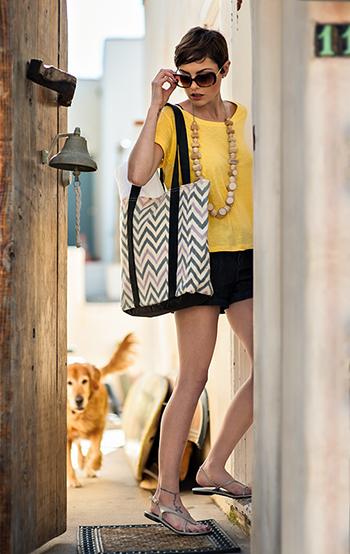 We chatted with emerging fashion label basik 855 to learn more about their brand, what's it's like running a business in Cambodia, the challenges of gaining traction in the U.S., and valuable lessons learned during their journey.
Check this insightful and inspiring article with, what we think, is a very cool brand…
What was the inspiration behind basik 855?
Our business was inspired by our weavers, a growing interest in social responsibility, and the passion to do business the way we think it ought to be done.
When the original co-founders (including myself) first visited Takeo, the ikat weaving hub of Cambodia, we were struck by the poverty in a region where nearly everyone is trained in an impressive and highly difficult art form.
Many of our artisans are masters at what they do; we want to share this incredible tradition with the world. We create textiles and products that are equally at home on the streets of New York and Los Angeles as they are in Phnom Penh and Sydney.
Since we founded basik 855 to support a community of artisans, providing a living wage and a competitive benefits package that will improve their quality of life is intrinsic to what we do.
What have been the biggest challenges of running a business in Cambodia?
With the emergence of Skype and other tools for location-independent consultations and entrepreneurs, many of the things we thought would prove challenging are not actually that difficult. Some of the things we take for granted at home – like going to the bank – have proven far more time-consuming here.
In the early days, cross-cultural communication was definitely our biggest challenge. Everyone had a different level of experience, cultural understanding, and approach to doing things. I had to learn how things are done in Cambodia.
One of the biggest revelations came when I realized that our managers were using the word impossible to describe ideas that were possible but difficult within our existing framework.
For example, the team originally declared that the Moon pattern in our first season of textiles was impossible. Months later, I learned that because of the scale and number of colors within the pattern that the workload was too much for our current team. However, if we hired a few additional freelancers to shoulder the extra work, then we could feasibly add the pattern into our production schedule.
After 3.5 years, our communication has improved exponentially. We're at the point now where we hold seasonal design and concept meetings in English and Khmer. Despite using broad references (like "dark romance" or "fairy tales"), we're all comfortable asking questions until we understand each other.
How have you gone about getting traction in the U.S.?
This has definitely been a challenge.
We've participated in the New York International Gift Show and Project Las Vegas for the last two years. These trade shows have been the source of the majority of our wholesale accounts and collaborations.
Last year, we also worked with Curator PR, an agency based in Seattle to broaden our brand recognition. Through them, we were featured in Redbook earlier this year.
In addition, we've begun working with fashion bloggers to target audiences that would be likely basik 855 fans.
This is an area we need to continue to develop and strengthen as we move forward.

What are some of the most valuable lessons you've learned along the way?
I'm willing to wager this applies to any entrepreneur: you are far more resilient than you believe. You are capable of living with far more uncertainty than you thought possible. If you are not currently, then you will become flexible through the process of launching a start-up.
The single most important thing I've learned is incredibly simple:
Ask questions and keep asking until you understand whatever you're investigating. Of course, this means you have to listen, too.
Lastly, this experience has reinforced my belief in collaboration. While many companies in Cambodia have a very top-down hierarchy, I creatively grew up in the theater, which is extremely collaborative. While we all have areas of expertise and ownership of our roles, often the spark for a solution comes from someone outside of your own department. This also allows us to capitalize on each individual's strength, which means that our copywriter and meticulously detailed production planner are the same person.
And that probably ties back into flexibility – be open to the possibility that you will very likely be discovering new ways to do things and rejecting the status quo.