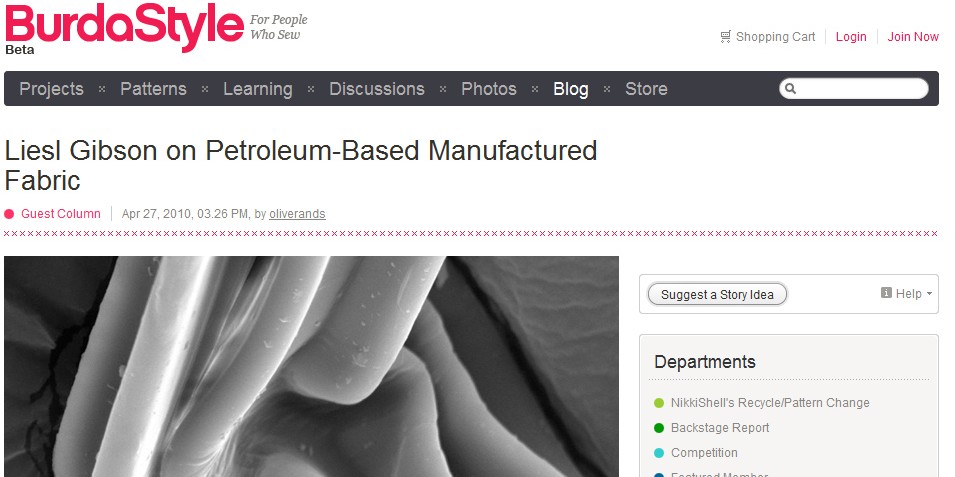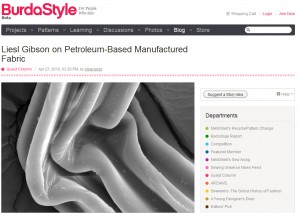 As someone who prides herself on providing useful and relevant content to her readers, I am always researching and investigating new ideas and topics for your reading pleasure.  During some on my digging, I uncovered a blog that, while mostly geared towards "people who sew", offers up the occasional post that does a great job of breaking down some useful textile information. The blog in question is Burda Style and, for your convenience, I have listed 5 Textile Industry Posts that I thought you would enjoy reading.  I know, I know, I'm so thoughtful.  No need to thank me, this is what I'm here for.
Plant-Based or Cellulose Fibers Used for Manufacturing Fabric
Liesel Gibson on Petroleum -Based Manufactured Fabric
Sandra Betzina on Working with Linen
Humble, Utilitarian , Wondrous, Super-Awesome Wool Felt
Natural Fibers Used for Manufacturing Fabric
So, what do you think?  Useful?