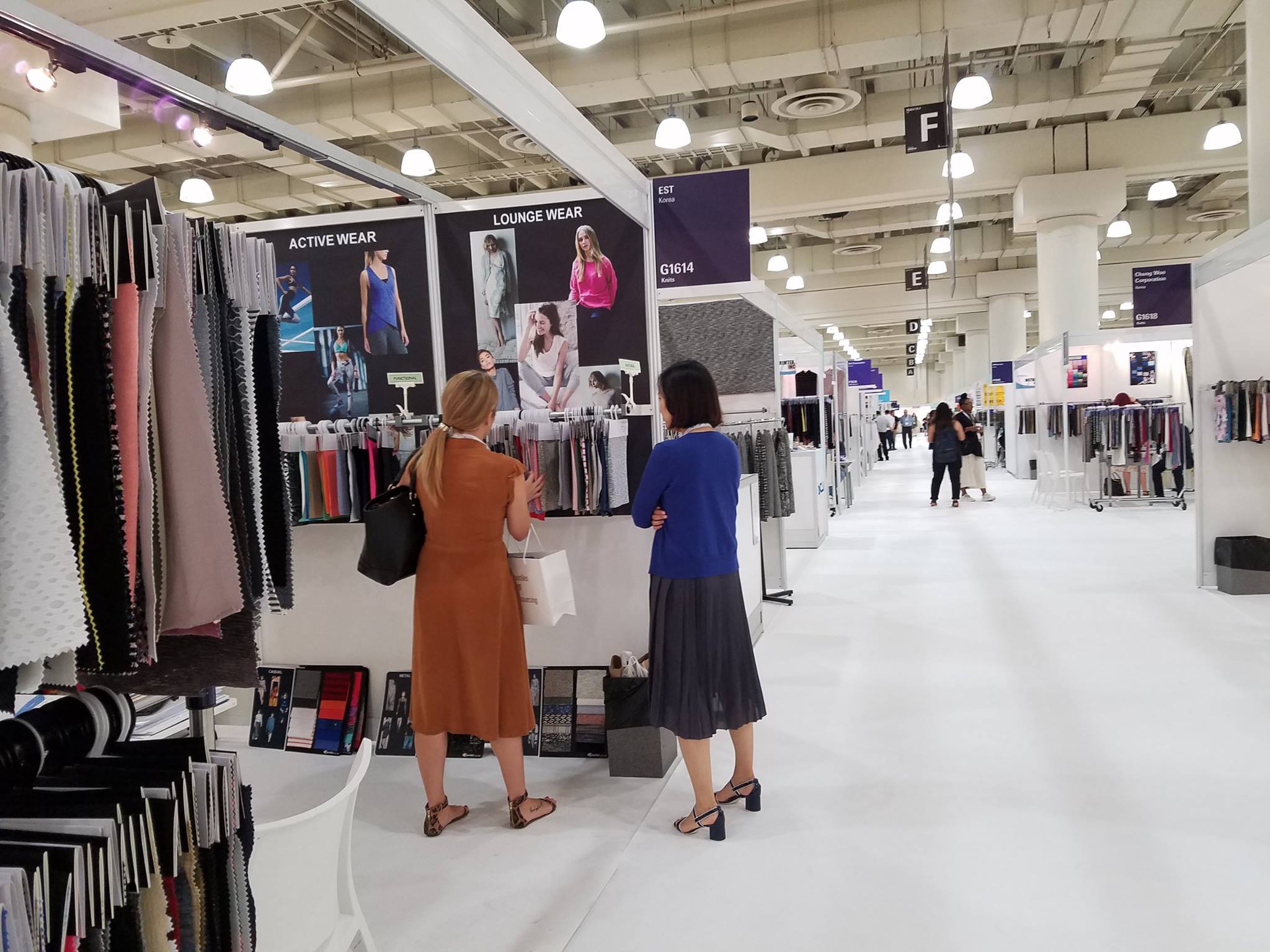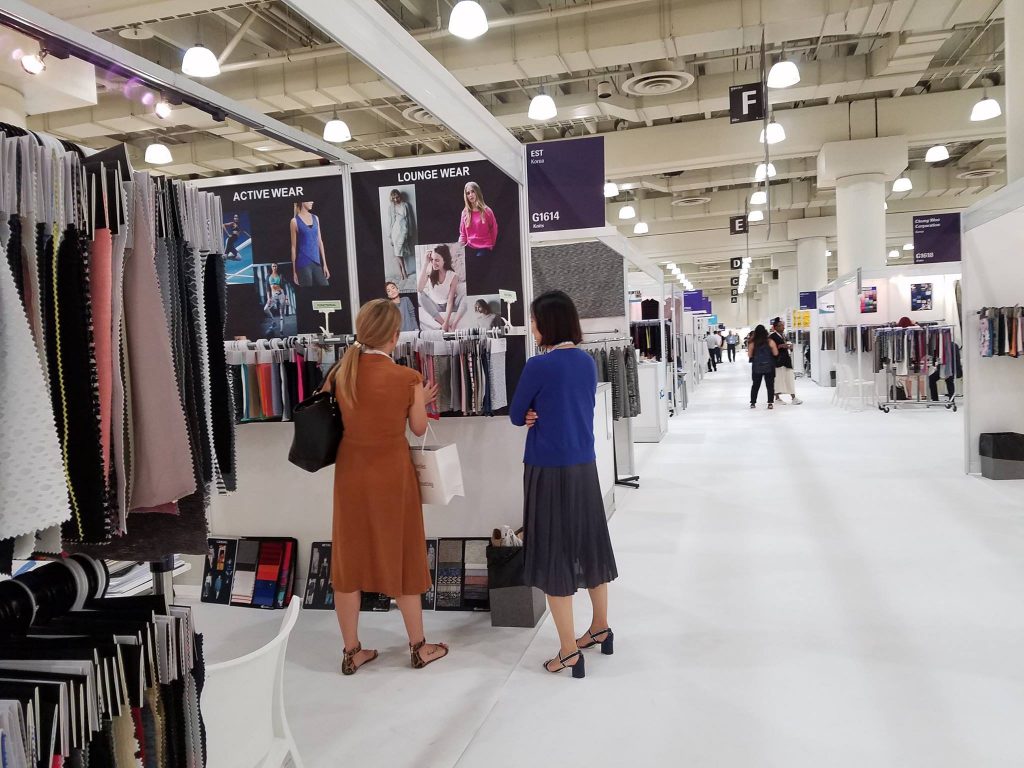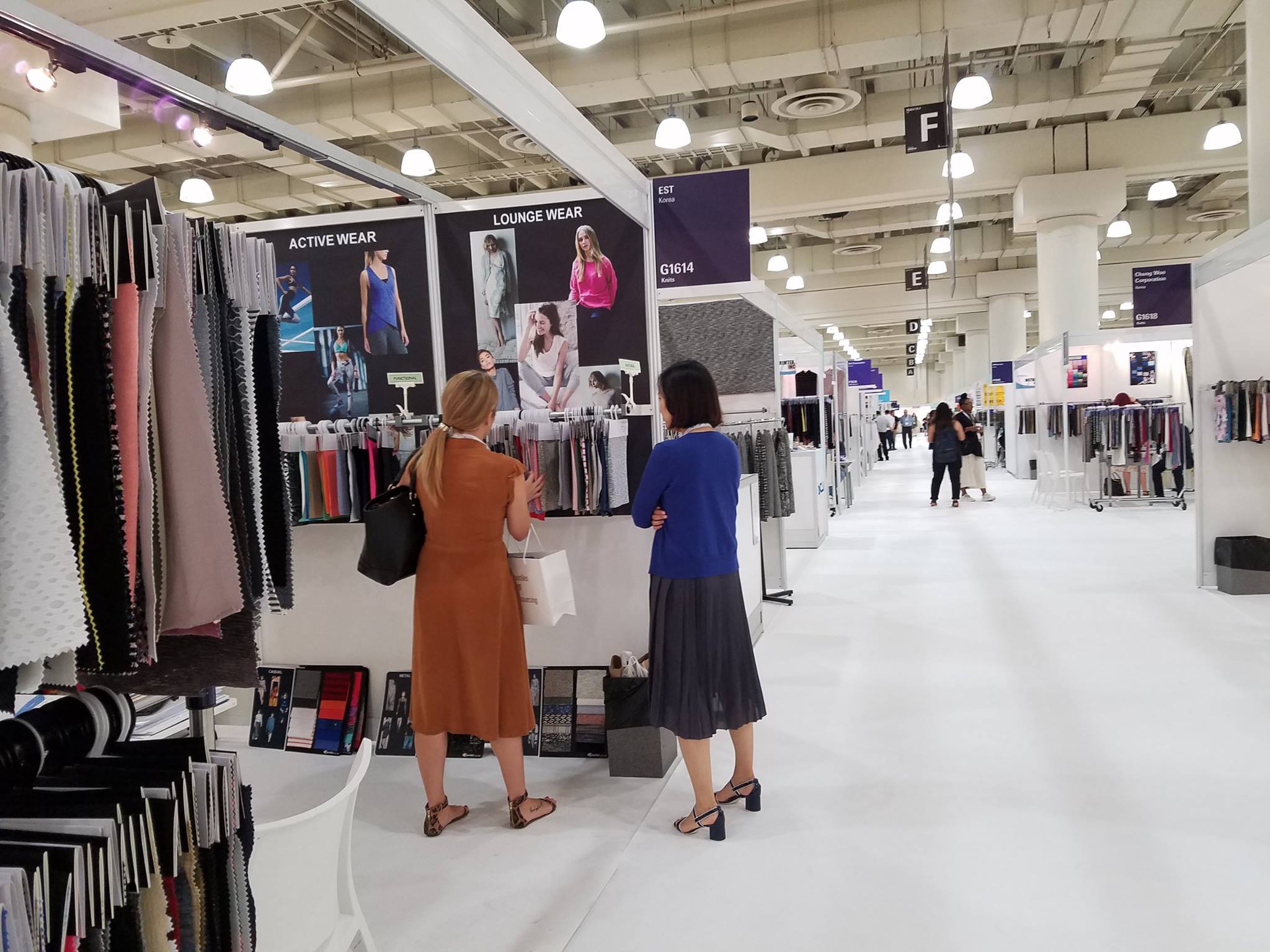 With sourcing season quickly approaching, a lot of designers and brands are putting together their plan for getting the most out of attending the fashion trade shows in January. And while that may sounds a bit dramatic to you, I think it's a really good idea.
Here's the thing. Fashion trade shows are not just a place to source. They are place to connect, learn, and build your fashion business. When you attend one, you are in a place with your peers where everyone is talking shop and immersing themselves in the industry. It's exciting! And any time you can do research and properly prepare for the event, you are putting yourself in a much stronger place to get the most out of the experience.
There are a lot of reasons why attending trade shows is a good idea for your business. But none of those reasons matter if you're not prepared for the event. So I've put together a list of things you can do to get the most out of your experience, not just in terms of finding the right fabrics and trims for your collections, but also in order to make strong connections, build relationships, and implement the things you learn into your business.
Create Your Must List
There are going to be fabrics and trims that you absolutely know you are going to use next season. Make a list and be as detailed as you can. Include the weight, width, color(s), fiber, and fabric structure that you are looking for.
When you have this info at your finger tips, you look a whole lot more professional to these vendors than if you're stumbling over your details and unclear about your needs.
Create Your Bonus List
Separate from your "must list" in your "bonus" list. You know, those novelties or extras that you may want to incorporate into next season but aren't dead set on them. They depend on budget and design direction.
Make a list of fabrics and trims that you'd like for next season but you're not scrambling to find. That way, when you see something you like, the discussion is more in your favor. It's clear that that material is an extra and you're not desperate to get your hands on it.
Practice Your Intro
Some call it an elevator pitch, I guess, but that's way too formal for me. I prefer to simply think of it as what to say when people ask about your business. This mindset feels less intimidating. But it's still important so write down a short sentence or two to say when you meet someone.
You want to be succinct but informative. And don't forget to ask them about themselves, too.
Research the City
I think this is so overlooked when it comes to visiting the city of a trade show. Even if you live there and aren't traveling in for the event, remember than a lot of businesses, organizations, and groups leverage show season to organize events and meetups when they know the industry folks are in town. So look into it.
What's happening? Are there other industry events going on? Is there any inspiration you want to take in or exhibitions happening? Try to pack in as much as you can without making yourself totally exhausted.
Research Hashtags
Speaking of leveraging the event, take some time to research the show's hashtag to see who attended in years past. This is a great way to tap into the conversation with press and other  industry people you'd like to meet. Start the conversation, follow them, find ways to interact during the show, and if appropriate try to set up a meeting.
Create Your Calendar
There's a lot going on at trade shows — vendors to see, fireside chats, seminars and bootcamps, and meetings are all happening simultaneously. So it's important to prioritize and make sure that you are doing the things that you absolutely want to.
The best way to do this is create a show calendar. Choose the things that are most relevant to you, and block off the time slots in your calendar.
Create Your Social Media Plan
So you most likely have a social media marketing plan for your brand already. But attending a trade show gives you a chance to have fun and diversify your content for your audience. Don't miss out on that opportunity. Remember that your followers, community, and customers, are interested in what you do and how you do it.
Create a satellite strategy, separate from what you normally post, to capture and communicate what you're up to. Share a look into the fashion design process, showing them what it's like to put together a collection. Make your followers feel part of the process, ask what they think of the fabrics you're looking at, create a diary style blog post, whatever! Have fun with it.
Research the Vendors and Speakers
You want to create two lists. First, who are the vendors that you must see? The ones you've researched and expect are a good fit for your needs. Make sure you have them recorded and added to your calendar. Also included on this list are the speakers at the seminars. Who are they? Who would you like to connect with? Make note of their names, when they're speaking, and what you'd like to say to them when you connect.
Then make a second list of the vendors and speakers that you'd like to see if you have time. that way, if you plow through your "must" meetings, you are prepared on how to use your time wisely.
Plan Your Conversation Starters
You will meet a lot of people when attending a trade show, have a plan for talking to some of them. As an introvert myself, I always find it challenging to just strike up a conversation. But I hate missing out on opportunities to meet knew people, expand my community, and learn something.
So I try to come up with a few openers before an event so I'm not left feeling like the day was filled with missed opportunities.
Create Your Post-Show Plan
When it's all over, you could be left with a pile of business cards, pages of handwritten notes, and swatches of fabrics you do actually want to buy. The best thing to do is to make sure that you came up with a post-show plan before the show so that follow up is efficient.
Make sure to follow up with vendors, connect with industry people you met at the show on LinkedIn and Instagram, review your notes from the seminars and add actionable tasks to your list in order implement the tips/ideas you learned into your business.
Well, that's it. I hope you'll use these tips to prepare for the upcoming sourcing shows!
Two shows I'll definitely be at Texworld USA and Apparel Sourcing USA (both happening at the Javits in NYC). Not just because they're our sponsors, but because they're two shows that offer a lot in terms of sourcing, education, and networking.
I'll be hosting three designer discussions on the show floor, covering:
Best part? The show, seminars, and designer discussions are all free for industry pros.