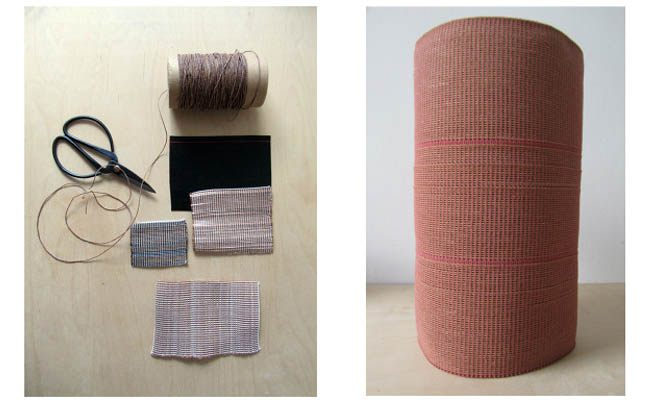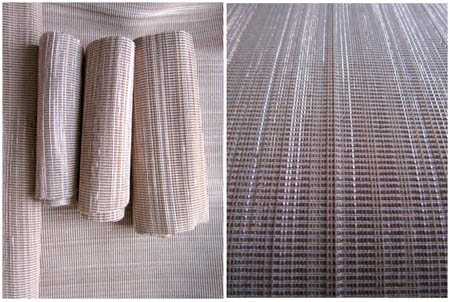 After opening up a bottle of wine, most people throw away their cork. This is not so with Yemi Awosile.  This London-based designer specializes in textile and material design- and uses cork as her primary medium.
As a student at the beginning of her design career, Awosile worked mainly with hard leathers. One day, by chance, she happened upon a cork in a materials library. She had heard someone mention its sustainable nature, but did not know much about it. Nonetheless, the discovery sparked an interest and after a bit of research Awosile eschewed leather in favor of this new and experimental material.
During the first year of her MA, she traveled to Portugal, the "heart land of cork production". To her surprise, the people in the industry were able to use this resource without causing damage to the environment, making it a viable option for sustainable design.
After her trip, Awosile set to work and found a vast number of uses for cork in our daily environment and executed several successful projects including cork in textiles.
Awosile says that cork is "flexible, light, quiet, soft, all useful qualities for a textile designer." The cork fabrics are versatile and can be used for interiors as well as fashion.
To create her fabrics, Awosile came up with two methods of construction:
Woven– the cork is made into long strands of yarn, which are then made into the fabric. Some utilize the beauty of the cork's natural coloring giving it a lovely, rustic look almost like a basket. However, her work comes in a wide variety of colors and finishes, including metallics!
Cutting a design into a flat sheet of cork creates the surface pattern. The effect is simple yet beautiful, and gives the fabric a unique drape.
Awosile welcomes bespoke and commercial commissions for textile designs.