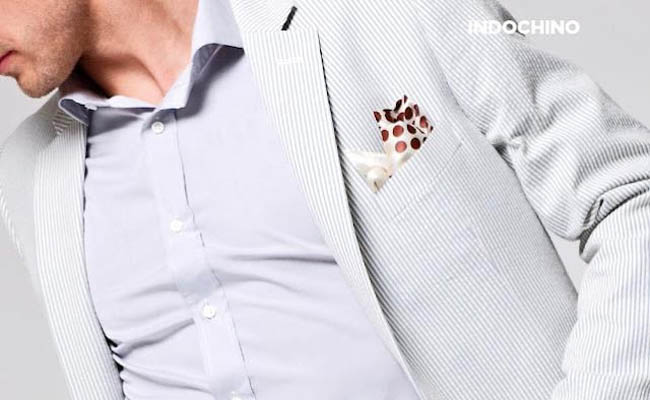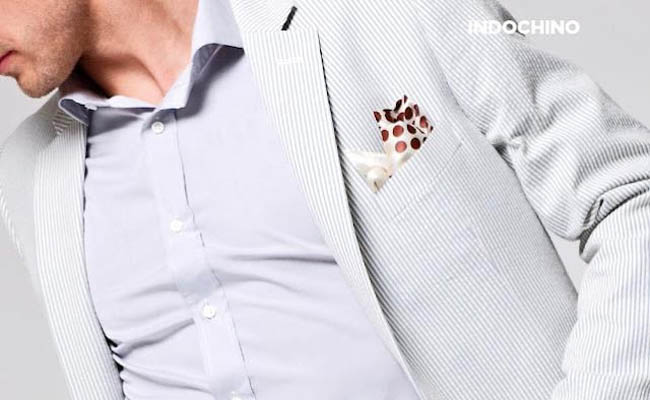 Summer is upon us along with all the fun fashions that come with it.  As a native of Cape Cod, I grew up surrounded by the pastel hues and bold plaids of Vineyard Vines. One can't help but appreciate the over-the-top preppy style that fits right into any summer activity;  from the beach to going out for ice cream! Spending this past weekend on the Cape definitely has me thinking about my favorite nautical-inspired fashion. There is one in particular I have been seeing everywhere lately, from shorts, to blazers, to Sperrys, it's seersucker fabric.
Traditional seersucker is a very specific type of textile. We see preppy stripes all the time in fashion, but that alone does not cut it. True seersucker is a lightweight woven that is perfect for summer, as it naturally holds itself away from the body rather than clinging to it, making it more breathable. It is often characterized by narrow stripes (usually blue and white) that generally run vertically on a garment, although the fabric can occasionally be made in plaid as well.
Seersucker also has a unique texture– rather than lying flat, this fabric has a natural crinkle, or "puckering." This has to do with the way it has been woven. Seersucker is what is called a "slack-tension weave." The threads are wound onto the loom, and before they are woven, each stripe color is set at a different tension. For example, if the stripes are blue and white, the blue might be set tighter, and the white looser. When the fabric is woven up, the differences in tension cause the finished fabric to wrinkle; giving it it's traditional "puckered" look.
Seersucker has become especially popular in menswear but can easily be translated to womenswear.  It's a great fabric when creating your summer collections  as it allows the wearer to beat the summer heat but still creates a put-together look and stylish garment.