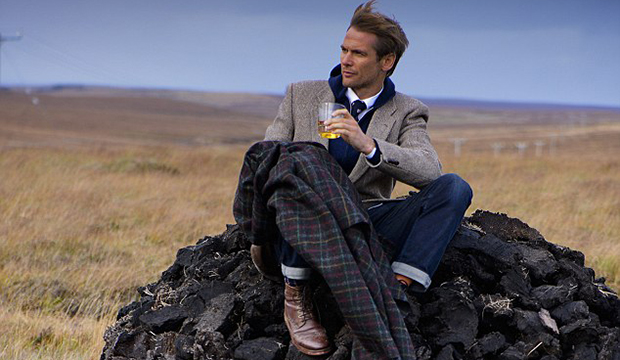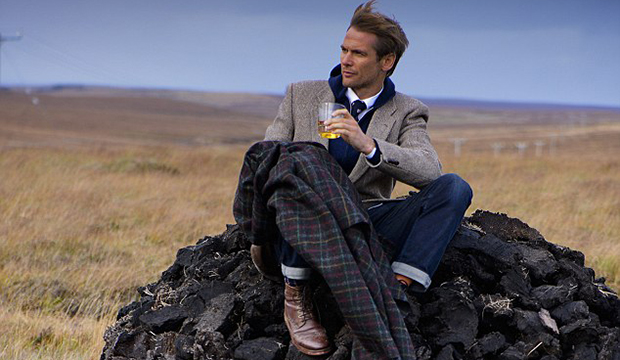 Generally when you smell alcohol on someone, the immediate assumption is that they've had a few too many. But before jumping to conclusions, you might want to take a look at what the person is wearing. If they're decked out in tweed, the scent of hard liquor could be an entirely intentional accessory.
Scotland's Heriot Watt University School of Textiles has put a new sensory twist on the classic Harris Tweed- the fabric has been infused with the scent of whiskey.
This unusual textile was developed as a collaboration with Harris and Johnnie Walker Black Label. While the whiskey scented Harris Tweed would most certainly be Ron Swanson-approved, would it be socially acceptable for the rest of us to wear? After all, nobody wants to come into work smelling like what they'd been drinking the night before.
Fortunately, Johnnie Walker chairman Brian Wilson assures us that the scent is subtle, taking inspiration from the "key notes of the nose of the liquid." The aroma is described as tones of "rich malt, golden vanilla, red fruit, and dark chocolate."
If you still find the concept to be off-putting, rest assured, there is one key aspect of this textile that could pave the way for future (more socially acceptable) scented fabrics.
The process to infuse the textile with a whiskey scent is the first of its kind- the resulting aroma is permanent. Head of Harris Tweed's finishing department Donald McKay recalls working "with aromas in the past but they were only meant to withstand one dry clean." To ensure that the scent remains, it is layered into the textile during the finishing process rather than applied topically.
Italian fashion designer Angelos Bratis will be creating an upcoming collection featuring the fabric. The line will be unveiled in Germany, and marketed there as well as in Greece and Belgium.
What do you think? Would you wear a whiskey tweed, or use it in your collection? Or would you prefer a different scent?