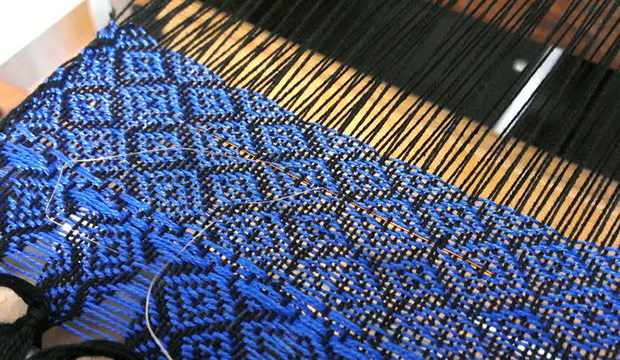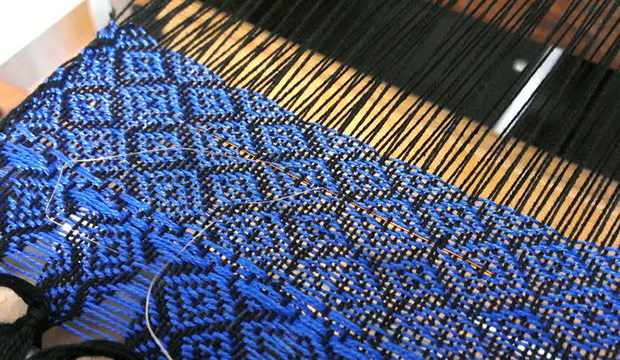 As fabric design and development moves forward into the 21st century, there seems to be no end to what textiles can do. Technology in particular has been rapidly expanding the capabilities of fashion and fabrics. The latest amazing innovation to catch our eye?
A project developed by researchers at Universite Laval- they have created a new smart textile that is able to both monitor and transmit the bio-medical information of anyone wearing it.
On the surface, the material looks like a beautiful, intricately woven fabric. While lovely in and of itself, closer inspection reveals much more to this textile.
Amidst the cotton and wool yarns lie some more unique threads, which contain layers of copper, polymers, glass and silver.
Together, these materials create a fiber that act as both sensors that pick up information, as well as the antennae that transmit it.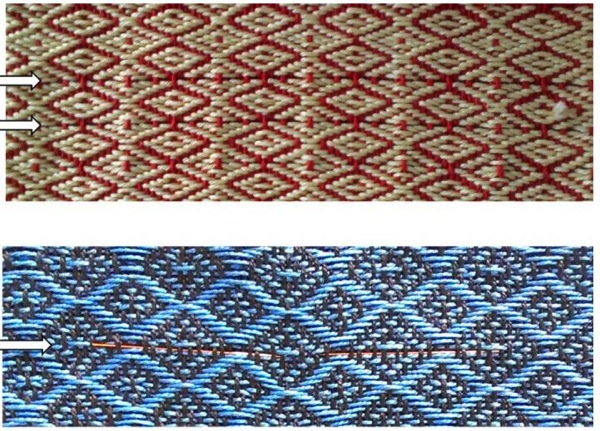 An antenna that has been woven into fabric seems unlikely to work very well, however, this durable and malleable yarn not only weaves seamlessly into the material, but signal quality compares favorably with commercial antennas.
The resulting fabric is capable of collecting all kinds of data. In fact, the surface of the sensor fiber can be tweaked to measure a variety of information, including glucose levels, heartbeat, brain activity, movement, and spatial coordinates. Once the data has been recorded, it is transmitted through wireless or cellular networks.
This fabric could have a number of highly useful applications.
It could allow hospitals to monitor chronically ill or elderly patients, and could serve as an alert in case police or firemen are injured while on duty. It could also be of interest to sportswear designers, as the textile monitors vitals and movement in an unobtrusive way.
Exciting as this is, the fabric is not quite ready for release yet. Availability of a wireless connection and power supply need to be researched further. And of course, it must be washable. But testing has proved promising, and we may be seeing this new technology on the market soon.