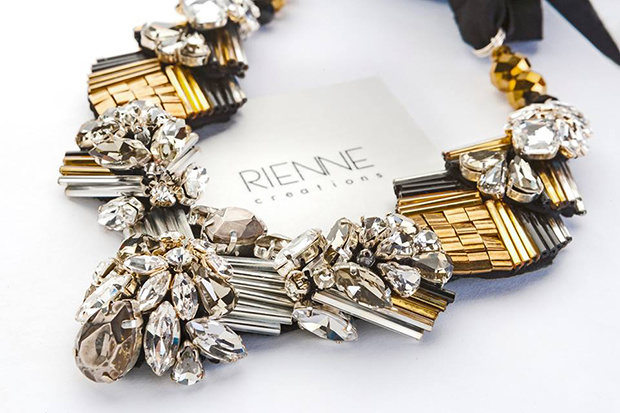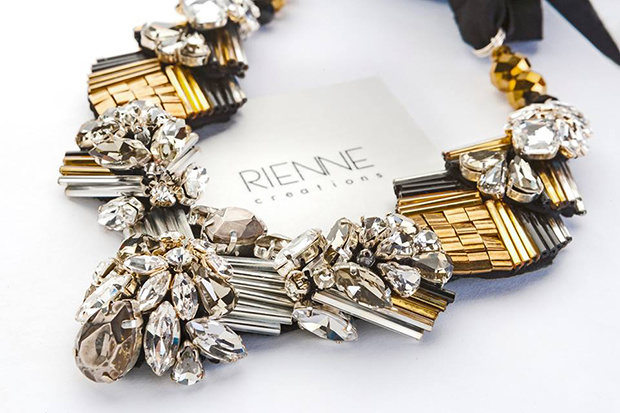 Learning from early-stage designers is a good thing. Sharing the story of recent mistakes and the first successes is just as useful. Learning from a professional, someone who has built an international jewelry brand, is as good as gold, since someone like Adrien Nagy, the Hungarian owner and designer of Rienne Creations has a lot to share.

Adrien, a maker of statement jewelry, handcrafts state-of-the-art necklaces and other pieces in Budapest using top quality material such as crystal from the nearby Czech Republic.
Now a PhD student and teacher at Hungary's top design school Moholy-Nagy University of Art and Design or MOME in Budapest, she also studied at the London College of Fashion, then worked in New York, London and Milan. Coming back to her hometown Budapest, Hungary she established her very own brand.
Her stint abroad was the best thing she could have done for her career and development as a person, she says.
"I'd encourage every young people to go abroad and try to make it there. Working abroad in one's profession truly enriches the personality and one's cultural approach," Adrien says.
Her journey abroad didn't only teach her to appreciate her home country and fellow citizens — sometimes taking one step backward helps — but she also to realize that working with textiles, which she had studied all her life, wasn't going to be her dream job.
Making jewelry however, was.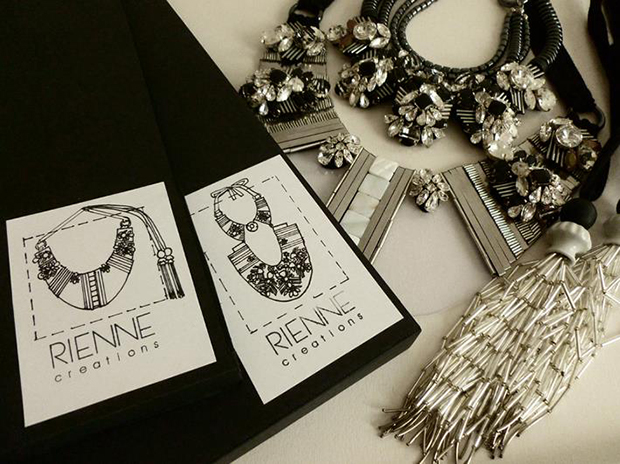 Today she focuses mainly on creating her own designs, does collaborations with other designers (which she believes are important and exciting challenges for creators), and occasionally supplements her business with custom orders for brides.
"I was surprised to see that long distance orders work even without meeting the customer. We once had a New York client who we created several pieces for, without ever meeting in person."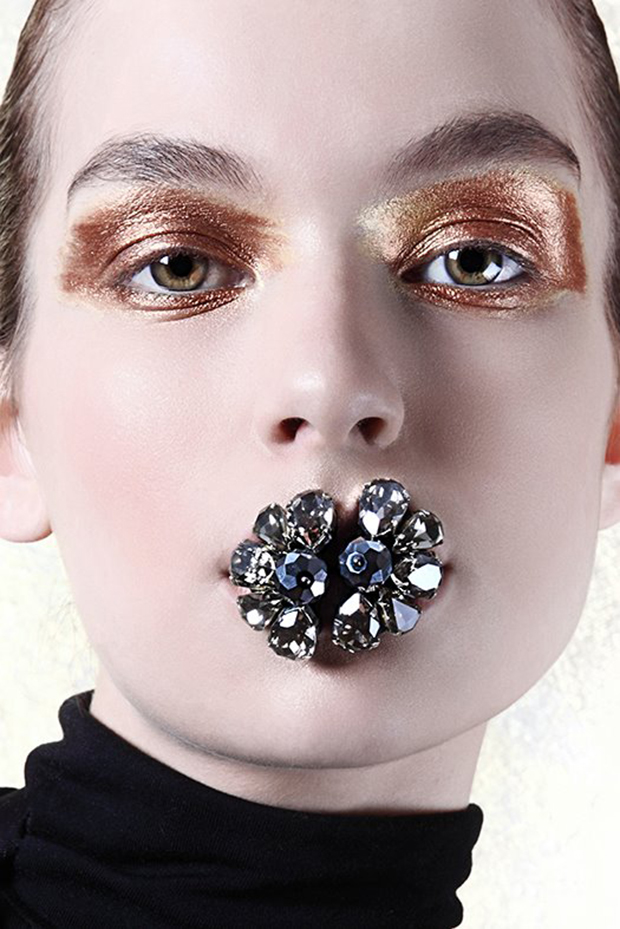 Here's what Adrien learned as she has built her diverse and successful jewelry brand…
The three most important qualities of a designer are persistence, diligence, and the ability to work in a team.
She recommends having a business partner, since "a one-man show is efficient only for a limited period of time."
There's a reason for all that happens. Seemingly negative incidents or a sidetrack could eventually prove useful.
No need to listen to everybody. Although there's a lot of good advice out there, even from experts, the advice may not be what you need right there and then.
Appreciate organic growth. When Adrien launched her brand Rienne Creations she wouldn't have imagined it would get so far. "We've opted for a safer but somewhat slower development, taking small but sure steps one at a time."
Spend time on attracting foreign customers. "About 80% of my buyers are from abroad. But I work on that a hell of a lot of time."
Question the "almightiness" of a professional stylist and photographer. "Last time that we had a session with a professional team, the fashion experts still chose pictures from our portfolio that I took just by myself with no cost at all." This is quite amusing, isn't it?
Plan your time. Adrien plans ahead each week and tries to schedule her month ahead. This is also important since she teaches classes at university.
Be precise at designing. Precision brings speed and since Rienne pieces are very work-intensive, preparing them takes time. The new season always comes quickly so speed is essential, Adrien says.

Guest post by Veronika Gulyas, on the behalf of Designrs.co, Hungary's first online platform for emerging designers. We help designers to go international by backing them up with online marketing advice and making their items available in our webshop.