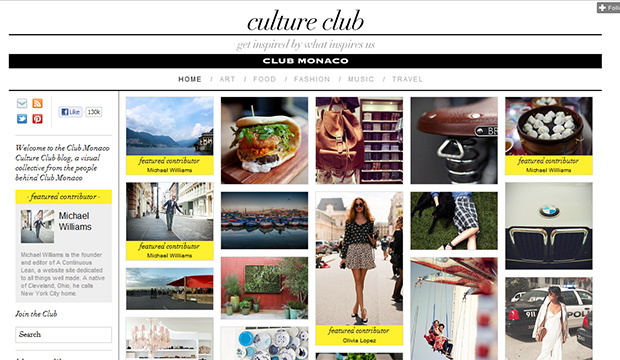 Tumblr, a microblogging site and social networking platform has over 60 million blogs running on it currently — including individual blogs to blogs by brands. Brands have come to utilize this platform as a simple-easy-to-use tool for their content needs. Blogs range from informative, technical, financial, news-worthy, lifestyles, and more. The blogs that do the best are those with unique and fresh visuals such as instagram pictures and the like. No wonder it's a perfect place for a fashion blog.
The following are ten quick Tumblr tips to get started on one of the top platforms for distributing and sharing content..

The Right Domain: start with a domain that either represents your brand or the niche area of which your fashion brand will focus upon. My tip: either keep it to one specific niche or a couple unique ones that are related yet will emotionally connect to a few different target markets.
Pick a theme: Choose a Tumblr theme that is not the same as everyone else's. My Tip: Pay for one or customize it in-house. Tumblr's API is very user-friendly.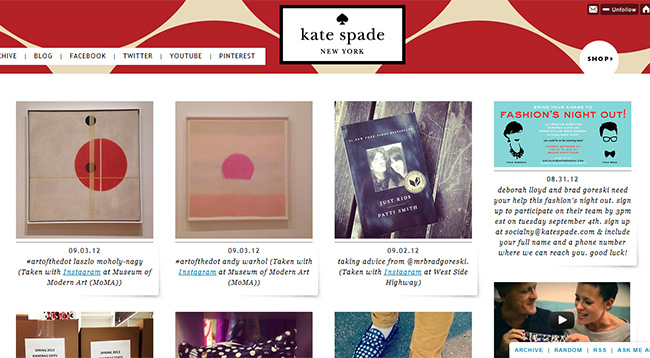 Follow: Tumblr is a community with a built in audience – make sure you play nice and follow people and follow back – regularly.
Comment / Like/ Reblog: Just like following is a sign of respect of other's work and appreciation for the community, so is commenting with authentic opinions and liking posts. The highest sign of respect on Tumblr: reblog (curate).
Share on social channels: Just because your content is repurposed on Tumblr or created/curated for Tumblr – does not mean it needs to live solely on this one network. Share, and share often, through your other channels. Great thing about Tumblr is that it can automatically post to your Twitter and Facebook channels when you publish.
Utilize Instagram: Want to show off your amazing trends? Hot new colors? Use Instagram to take the pictures and instantly share through the integration of Instagram and Tumblr. Fashion is visual – so why not use the app which shows it off in a unique manner?
Mobile it up: Tumblr is available on mobile too. Create, Curate and Post, Publish and Share on the go. Not all posts have to be novels. Keep it short, informal, and catchy.
Allow Community Replies: Make sure the community is allowed to post, share, and contribute to your posts too. Your fashion community is already there, so let them take part the way they know best – with their viewpoints, pictures, thoughts, and suggestions.
Tags: Tagging is a key component for SEO (search engine optimization), letting people find your interseting posts, and share accordingly. Another cool thing is that you can use a widget to share certain posts with certain keyword tags on other sites. For example – want to just share posts on shoes on a certain site – you can.
Schedule publishing: Not all posts need to be published when you write them. Write a few and schedule for the week.
Want more tips for the more advanced users and tricks of the Tumblr Trade…check out Mashable's list here.
Have your own tips? Share with our fashion community in the comments below…