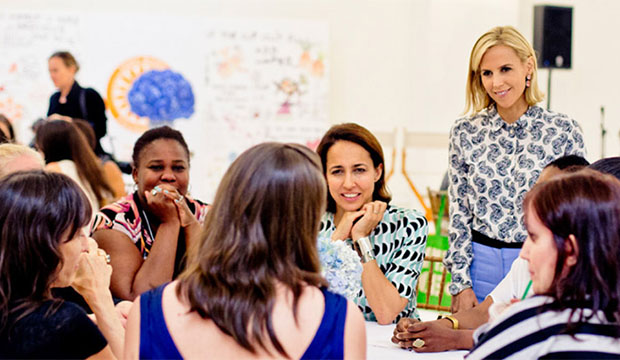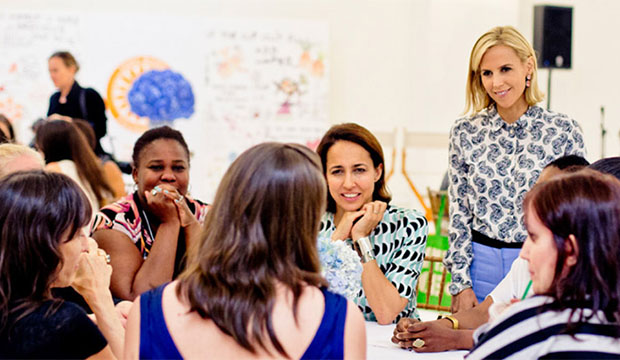 Last week I had the pleasure of attending the AMEX OPEN Forum and Tory Burch Foundation CEO Bootcamp for women. As you can imagine, the day was an invaluable source of inspiration, connections, enlightenment, challenge, and education.
There were several hundred women in attendance, all doing amazing things; so many of whom had built a business around the mission of helping other people. The day was so full of shared knowledge from successful and generous women.  Whether it was definitive, factual information or inspiring, motivating stories, I left there feeling like I could take on whatever challenges are about to come my way.
I wish all of you could have been there, as I know you're on a path to make thing happen in your life and work. But since you all couldn't be there, I have decided to share some nuggets that I think you'll appreciate as you work to build your businesses.
Note, they are in no specific order, these are notes and words of wisdom that I jotted down throughout the day.  And also, these don't just apply to women!
31 Amazing Bits of Knowledge I Learned from AMEX CEO Bootcamp and Tory Burch Foundation
Three things that are very important to your success: confidence, competence, and connections.
Courage is not being fearless.  It's having fear and doing it anyway.  Every successful woman I met confirmed that they still feel fear all the time, they just push through it.  That's been a key aspect of their success.
Make it a goal to have your customers send you "love letters".
Tory Burch Foundation and Accion offer micro loans to women entrepreneurs. Learn more here.
When it comes to money, think about the single thing that will increase your business.  THAT'S where you spend your money.
Always be clear and honest with yourself about what's working and what's not working in your business. Never veer away from making necessary changes.
Luck is when preparation meets opportunity.
Think long and hard about excess capacity.  Who has something that is useless to them but could be so important to the success of your business
Think creatively and don't be afraid to ask for it.  The worst they can say is "no".
Success is not a solo pursuit. Think about how you can build an external team of advisers. People do want to help; you just have to ask them.
Always think big.
Know what you bring and know what you don't bring.  Fill in what you don't bring with people who do bring it.
Take an accounting and finance class. NO excuses.
Relationships are what matters when it comes to growth.
Regularly take a rigorous self inventory.
You don't want praise, you want truth.
Work to master the art of communication.
Remember that it's not what you say, it's what they hear.
You have a business credit score.  The range is between 1 and 100; your goal is 75+
Astia, Springboard Enterprises, and Goldenseeds– possible funding outlets.
Have an exit plan.
Be optimistic but also realistic.
Take the time to write down all the good things that happen.  Take a look at that list when things are challenging.
Risk and confidence go hand in hand.
Always surround yourself with a strong team.
Ignore the naysayers.
Ask "tell me why you won't buy this."
Vulnerability is not always a weakness.
Turn the mirror on yourself; stop blaming vendors/suppliers/contractors, etc.  What can you do to adjust the situation?
There's a very fine line between crazy people and entrepreneurs.  Both see things that aren't there. And that's OK.
And my favorite…
Success does not happen when you're in neutral.