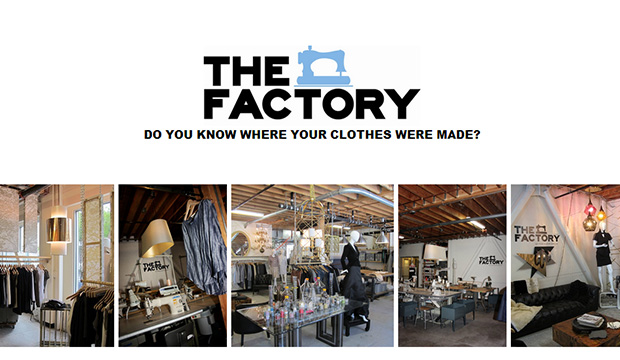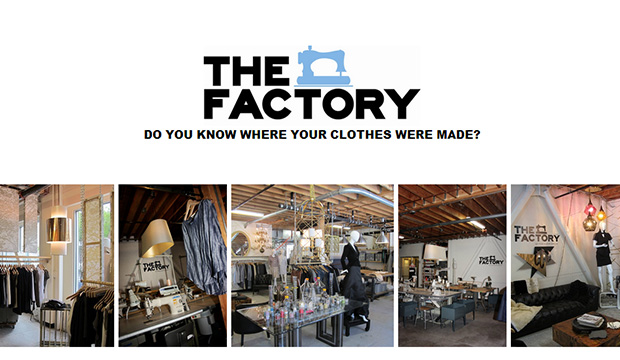 San Francisco's The Factory is shaking things up in the Independent Fashion Designer Community.
"The Factory is an unrestricted retail space featuring an in-house line of silk basics, one-of-a-kind pieces created daily on-site, vintage treasures, and collaborations with independent and emerging designers."
Started by CEO Jennifer Evans of The Evans Group in 2010, The Factory prides itself on its collaboration between pattern makers and local designers and provides year round production work for its seamstresses (who may typically see their jobs disappear during down times between seasons) through its very own house label.
As well, The Factory offers current clients, many of whom are small volume designers, the opportunity to have their work sold through the retail shop via design collaborations.
"Evans wanted a destination that not only offered production to local designers, but also granted employees stable jobs with continuously available work and small, independent designers a chance to broaden their commercial reach."
The idea was to offer domestic fashion production in a way that's financially viable, both for herself and for the designers who use her company's services.
The Factory operates without parameters, and is an experimental studio for cutting-edge events, industry meet-ups, photo shoots, fittings and other community building activities.
Committed to serving as a model for fair trade and domestic work, The Factory hosts a quarterly internship program providing students the opportunity to partake in all aspects of the manufacturing process, from idea to order fulfillment.
For designers, "Evans specializes in high-end, small volume production and works with established labels and newcomers alike.
Even fashion novices with little more than a sketch can watch their ideas turn into garments." The venue acts as a full-service fashion design and production house.
The Evans Group provides everything from design development to patternmaking and sewing. Evans welcomes seasoned designers and newcomers alike to transform ideas into custom pieces or a full-on collection with access to the studio's seamstresses at their fingertips.
The Evans Group recently began offering Development packages for designers , which, based on the size of the line, gives designers the tools necessary to market and sell their "production-ready" collection.
For local shoppers, guests can actually observe the process of apparel manufacturing as they shop. Which adds an interesting twist to the shopping experience by allowing consumers to understand the process behind design; and getting a better understanding of the things like turn around time and price.
It's always a good thing for independent designers to share some behind the scenes.
Designers, have you heard about The Factory?  What do you think of the concept?  Would it work for you?