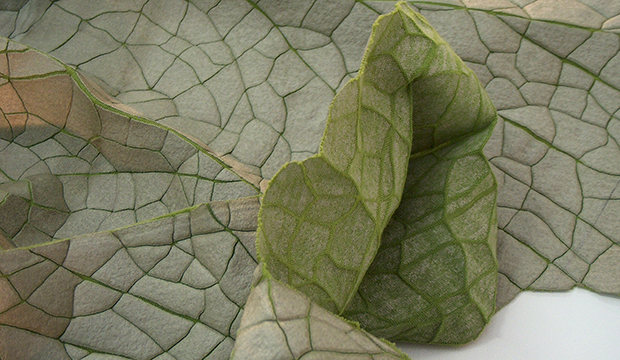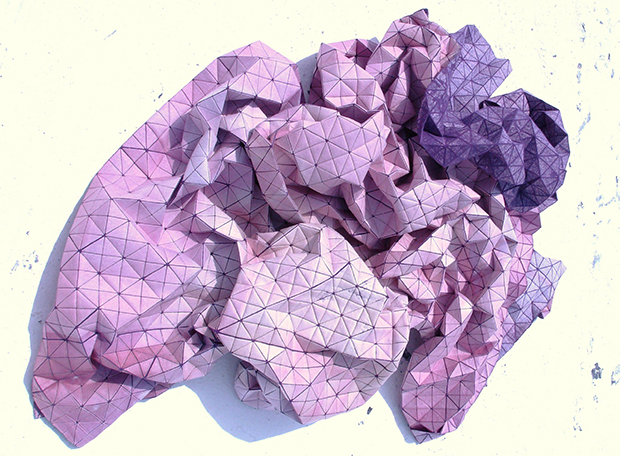 As a fashion designer, it is your job to transform fabric, turning a flat piece of cloth into an object to fit on the body. Lately though, the fashion world has been focusing more and more on the potential of more conceptual fabrics, and how they can be used to solve design problems while integrating into current trends.
Case in point: sculptural silhouettes have been popular for the past several seasons.
However, to create intricate, geometrically perfect shapes is intensive; it requires a lot of time for drafting and sewing due to complex patterns that often contain many seams.
Textile designers have picked up on this and are offering up their own solutions.
From laser-cut multi-layered prints, to chunky knits made from roving, to wooden fabric, it seems many textile designers have begun to experiment with working in 3D.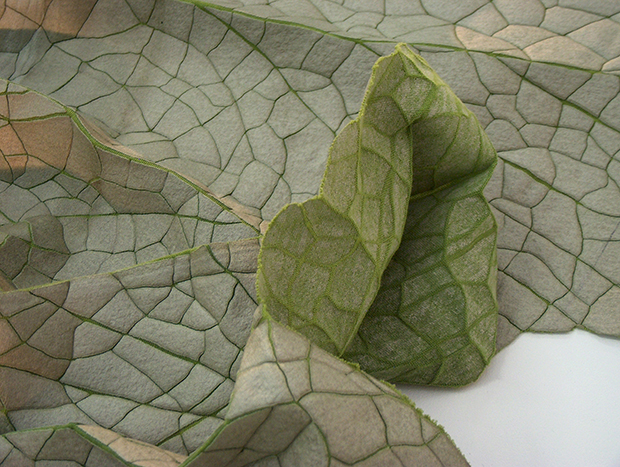 Now instead of envisioning a garment from that flat piece of fabric, designers interested in more sculptural work have the option of a different approach.
One of the most interesting three-dimensional fabrics that have been developed thus far is the "Folding-A-Part" collection designed by Mika Barr.
The 3D fabric in this line requires no sewing of extra seams to take on their unique shape.
Blending inspiration from both geometric and natural shapes, the fabrics allude to contemporary architecture as well as patterns found on leaves.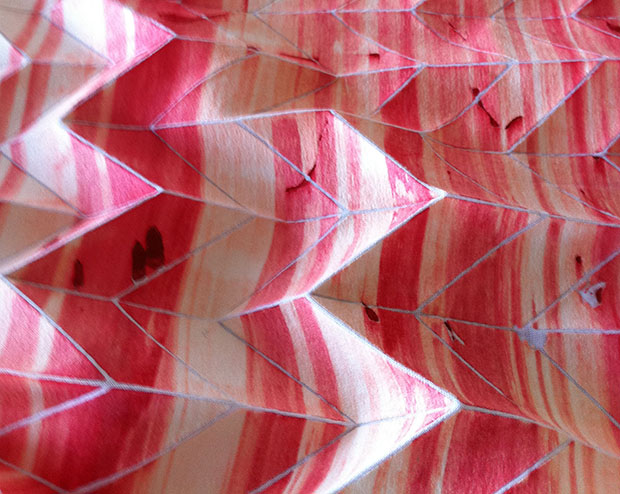 To get the look, the textiles are first dyed by hand, and then screen-printed with an inflexible substance that creates rigidity without losing the aspect of comfort.
The result is a textile that naturally drapes into beautiful, three dimensional silhouettes. And for those who aren't interested in delving into 3D, the fabrics can double as flat pieces as well. Barr herself has already experimented with her textiles in a variety of ways, including for furniture and footwear.