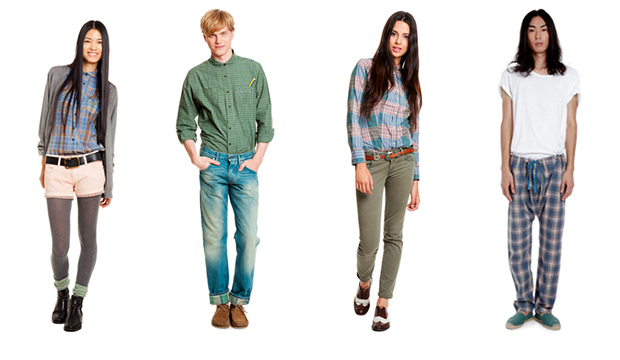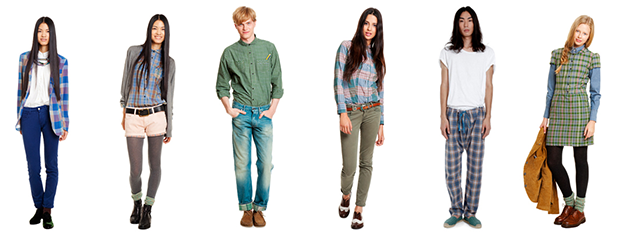 Summer is finally here, and with it, all the light, easy fashions that personify this lovely season. Having grown up on the Cape, I recall summer being the most anticipated style season of the year. Girls came to school decked out in Lilly Pulitzer dresses, bikinis on underneath, and ready to hit the beach as soon as the bell rang; and yes, many boys popped their pastel collars and paired them with embroidered whale shorts. What characterizes the classic "Cape Cod prep" is detail, particularly in the fabrics.
One fabric especially, sticks out in my memory as a look almost everyone had in his or her closet: Madras.
Madras is a lightweight woven fabric, identified by its iconic plaid patterning. It is typically designed using bright, almost clashing colors and often incorporates texture.
The name originates from the beautiful check fabrics that were first imported from Madras, India. It has since evolved into many different styles, and has been incorporated into a variety of classic looks over the years.
Varieties of Madras Textiles
In its early days, particularly in the 60's, the dyes in madras fabrics were not always colorfast. This style was appreciated for much the same reason most hand-dyed garments are today: the look of the fabric changed with each wash. Referred to as "bleeding madras" it allowed for a classic garment to age beautifully.
Additionally, "patchwork madras" is another characteristic style, and one most often spotted on my native Cape Cod. The look involves cutting up the fabric and sewing the square pieces back together in patchwork style to add interest and texture. The look has been used in everything from shorts to dresses to bags.
Madras in Fashion
The IOU Project has built a brand around madras textiles. All hand-woven, the company tracks every part of their ethical production process, giving credit to everyone involved including the weavers and artisans. The resulting collection is a one-of-a-kind take on classic look.
The well known retailer J.Crew also creates menswear with the madras motif.  The collection mainly shirting focuses ona variety of color palettes that are bold and attention getting.