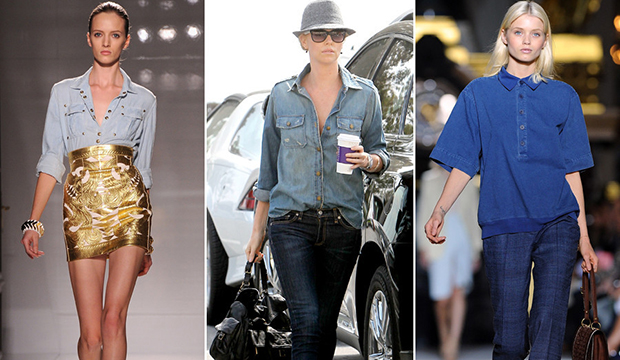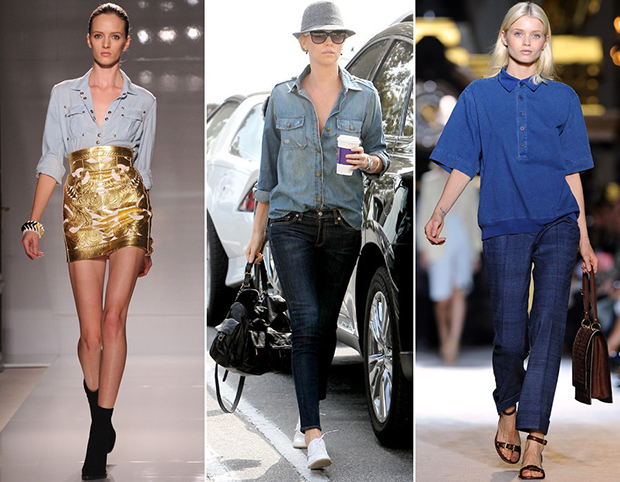 The spring and summer seasons are finally upon us! It's time to trade in chunky scarves and sweaters for sundresses and sandals. During this long-anticipated transition, a trend has been popping up in every store window that we see: Chambray.
This classic, versatile fabric has a huge presence this season, incorporated into all kinds of collections from J.Crew to Tory Burch. And why not? The fabric can be paired with anything, can be dressed up or down, and is the perfect weight for the Spring/Summer season.
So what classifies a fabric as chambray, exactly?
The name originates from the place it was first produced, Cambria, France. While similar to denim, in that it is made from cotton or linen and dyed with indigo, the textile is usually lighter in weight.
It is a plain weave (as opposed to a twill or any other type of woven pattern), with the warp to weft thread count ratio being relatively even.
Classic chambray is often dyed a light indigo blue, though it can also be commonly seen in white or red. The color is slightly washed out to a lighter shade by weaving white weft threads into a colored warp.
A beautiful fabric for both men's and women's wear, it can be used for any piece from a dress to a work shirt.
With so many designers making use of this classically beautiful trend, the pressure is on to come up with looks that are truly innovative and unique.
What do you think of this versatile fabric?