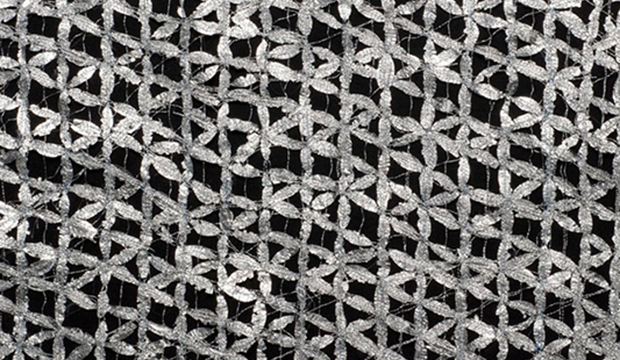 Many of us depend on coffee to give us the energy to get dressed in the morning. But Australian textile designer Rachel Rodwell believes the beverage has the potential to do more than simply motivate us to coordinate an outfit. In a unique and surprisingly opulent take on sustainable design, Rodwell's premier collection, Podtex, is made up of bright, intricate textiles created from used Nespresso coffee pods.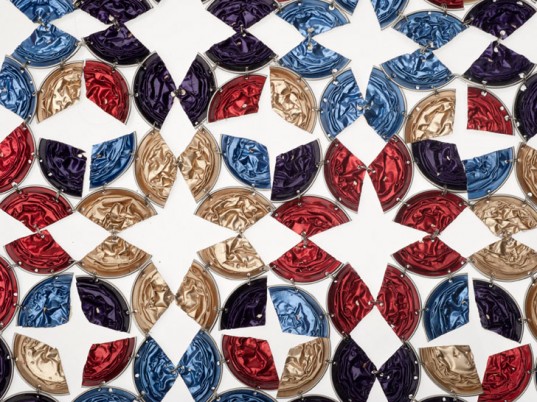 The collection's inception was inspired by Rodwell's travels in India. She drew influence not only from the vivid colors, patterns and architecture, but also from the inventive ways of which the culture practiced sustainable living- particularly when it came to not letting anything go to waste.
When it came to finding a material, the coffee pods were an obvious choice: easily available in large quantities as well as in a variety of colors and textures.
Before the pods can be used, they must be made production-ready.After collecting thousands of pods, Rodwell sorts them based on the design of the piece she is working on.  She then cleans them several times to ensure they are disinfected and free of residue. Finally, she begins to dismantle the pods, taking them apart and cutting them into the different shapes that will make up her textile patterns.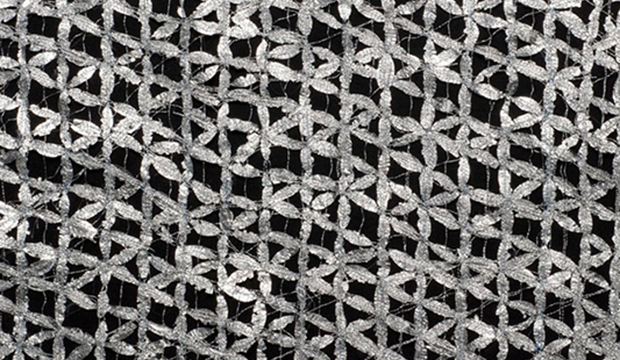 Once Rodwell has laid out her pod "pieces" into a design, she assembles them into a textile using a variety of different methods. One piece of fabric consists of many brightly colored metallic shapes pieced together with simple hinges.
For another, the pod pieces are wrapped around a wire structure to form a honeycomb-like structure. One of the more clever ways Rodwell devised to seamlessly connect the pieces together was by laying them out on dis-solvable interfacing and stitching the surface to create a delicate, open fabric similar to lace.
Check out the process in this cool video:
What do you think about this sustainable material?