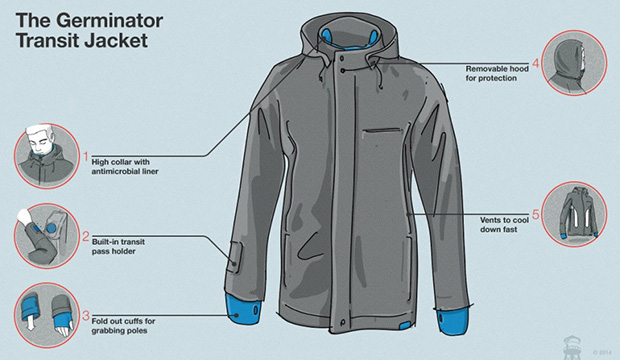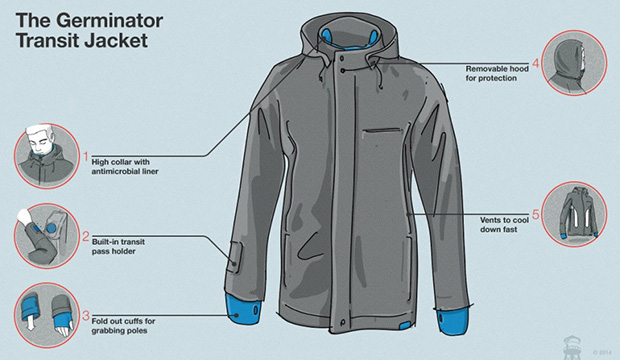 The designers at gravitytank (an innovation consultancy) have recognized and decided to tackle the issue of quickly spreading illness in places like public transportation. They recently partnered with Crowd-funded apparel company Betabrand to come up with an interesting solution.
The design duo created a jacket, aptly named the "Germinator," that helps public transit users (and anyone else who might be feeling a little OCD) avoid illness.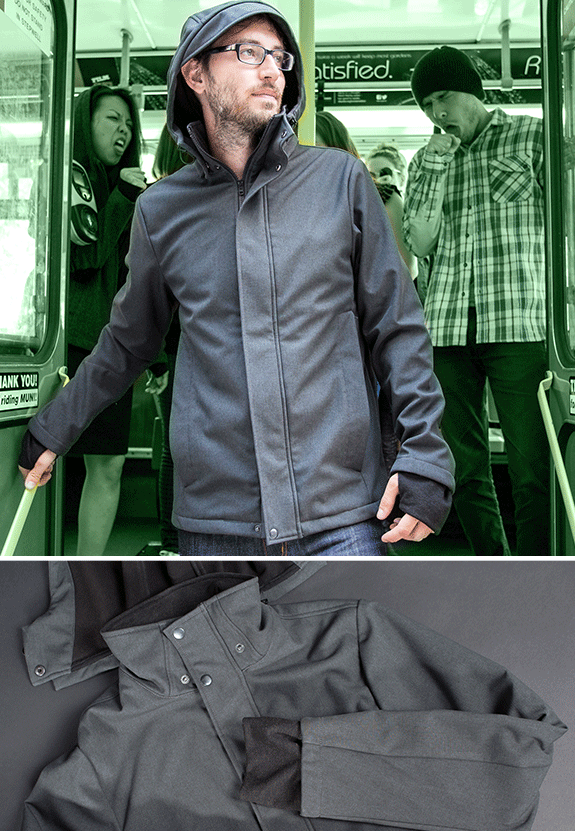 So how does it work?
The Germinator comes with many of the same features that most performance jackets include, such as ventilation and water-resistance, with a few extra add-ons.
One of the most innovative features is the silver-infused anti-microbial fabric that has been incorporated into the design. This textile makes up the collar and sleeve cuffs (definitely some areas that need more protection) that act as literal shields for the wearer's hands and mouth. The fabric serves as a filter for airborne or surface dwelling germs, and also filters out unpleasant smells.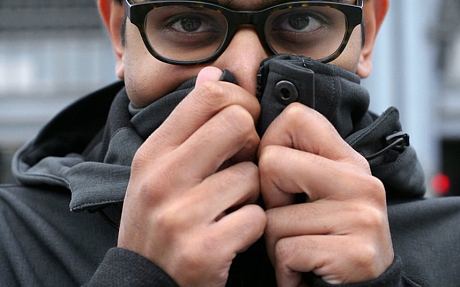 The Germinator's design also includes sleeve cuffs with thumb holes, allowing the wearer to cover his or her hands while touching a pole. The sleeves can also be removed and washed.
A transit pass pocket is located on the right sleeve, so that the wearer does not have to touch anything when boarding a train. There is also a removable hood, with a cord to tighten it around the face so that the wearer can lean their head against a potentially dirty window without fear.
We love seeing innovative projects like this; there are so many ways to create a fashion business that solves a problem, it's always exciting to see a brand that's doing it through cool design and textile innovation.