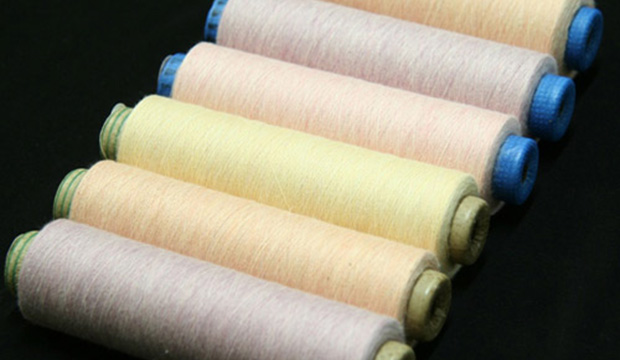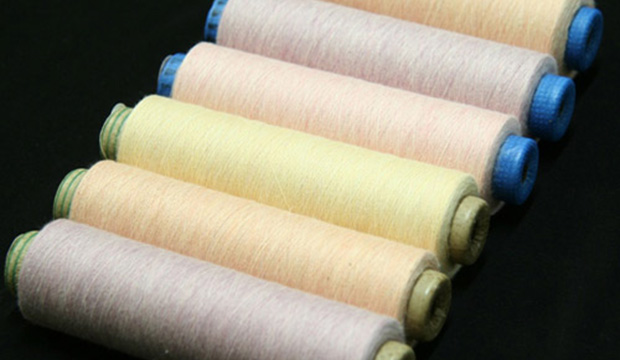 While adding color to your collections is great, dyeing fabric for clothing isn't always the most earth-friendly process. It uses up a lot of water, and can involve some pretty noxious chemicals. With the fashion industry being so expansive, that can add up to a pretty big impact. Many designers are recognizing this problem and have begun to seek out greener methods to inject some color into their collections.
If you're one of those designers, BotanicalDye by Color Ball could be a pretty good place to start.
Japanese yarn and fabric manufacturer Shinnaigai Textile has put out several new sustainable collections recently, including BotanicalDye by Color Ball. The hues of this earth friendly dyed fabrics in this line are created using completely natural dyes. This eliminates the use of harmful chemicals used to create synthetic powdered dyes, which are toxic to the dyer and cannot be easily disposed of.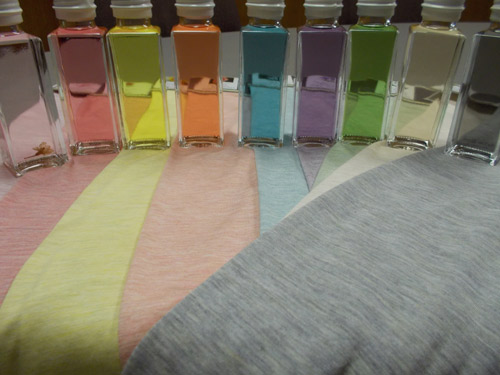 These dyestuffs are created in from plants, roots and seeds, and are gathered seasonally. They are then preserved in a dry state to be used to create the dyes themselves. The resulting colors are surprisingly vivid (natural colors are often more muted). In fact, BotanicalDye boasts one of the widest ranges of colors available from natural dyes.
BotanicalDye also tackles the issue of dye wastewater.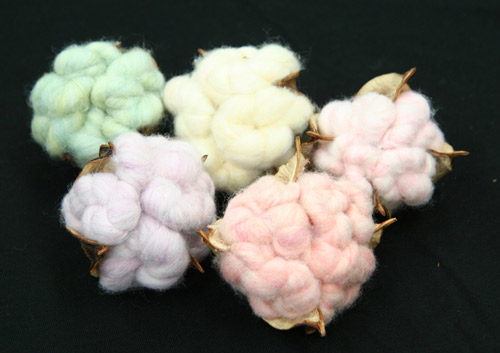 Shinnaigai has developed a method to dye textiles that is different from typical dye processes in the industry. When creating the mélange yarns, dyed and raw fibers are blended together. Since not as much fiber needs to be dyed in order to get the desired look, the process drastically cuts down on the amount of water needed for production.
The BotanicalDye line comes in three beautiful collections based on dyestuffs: fruits, flowers, and tea. In addition to the lovely colors, the hues have strong light and colorfast qualities.