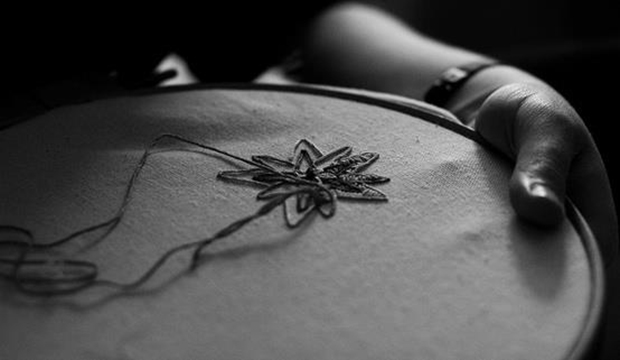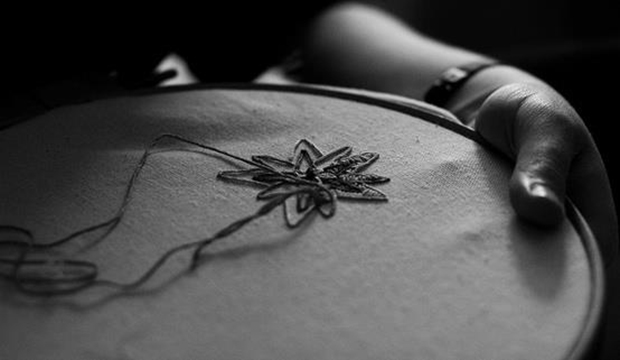 Another Project Runway All-Stars season has come to a close, and while I loved a lot of the work I saw on the show, there was one designer who stood out to me in particular: Uli Herzner. I felt invested in her success on the show not only because of her gorgeous designs, but because her work brought up an interesting debate. Herzner's strongest skills were in the art of textile embellishment, an aspect several of her competitors felt was "cheating."
This is hardly true, and I am sure many textile designers would agree.
Those who work in embellishment are both clothing and fabric designers, able to marry cut, cloth, and decoration in a tasteful and beautiful way.
Embellishment is an aspect of design requiring impeccable taste and great skill ranging from the lace on a wedding dress, to the studs on a leather jacket. It encompasses a number of techniques such as beading, appliqué, and embroidery, all of which are very time-consuming, and can be classified as couture.
Designer Alabama Chanin is a perfect example of embellishment as a necessary and seamlessly incorporated element.
Her appliqué, embroidery and cutwork are subtly and tastefully done, giving off a classic, all-American vibe. The monochromatic, textured fabrics offset the simple silhouettes to give Chanin's work a unique touch, while still retaining a minimalism fit for ready-to-wear.
Have you considered incorporating embellishment into your next collection?
There are plenty of resources to available to learn different techniques. Alabama Channin's studio offers workshops that can be tailored to any skill level.
Additionally, The Thread Atelier is a studio that hosts classes specializing in the technique of embroidery teaching everything from traditional hand sewing to state-of-the-art machine work. They also provide design consultation and sample production, and their facilities are available to rent.