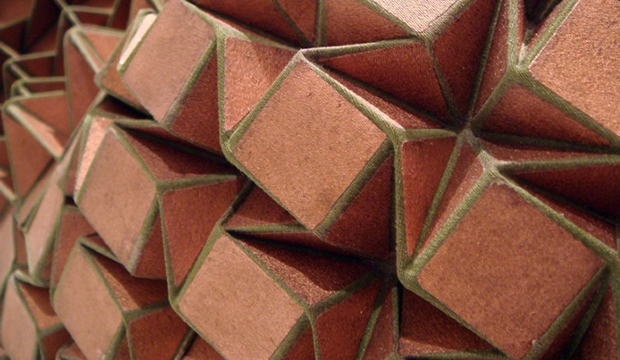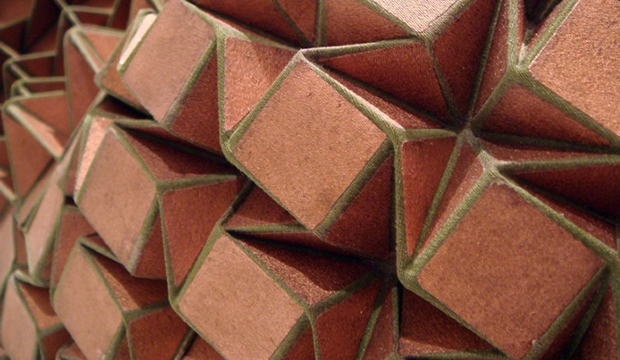 When we think of metal in the context of fashion, our minds immediately jump to associate it with jewelry, like a statement necklace or a weighty bangle. With textiles we envision the reverse: airy cottons or chunky, textured wool knits.
But part of what makes fashion innovation so interesting is the bringing together of opposites.
Designer Tine De Ruysser does just that, creating a beautiful blend of hard and soft to craft a unique new kind of wearable material: metal textiles.
Taking visual inspiration from origami and applying it to fabric, De Ruysser figured out an innovative way for textiles to hold the crisp shapes normally found in the paper craft, which is by adding metal.
These "Wearable Metal Origami" garments are pieced together from individual electro-formed shapes made of copper or silver, with polyester fabric serving as the "hinges."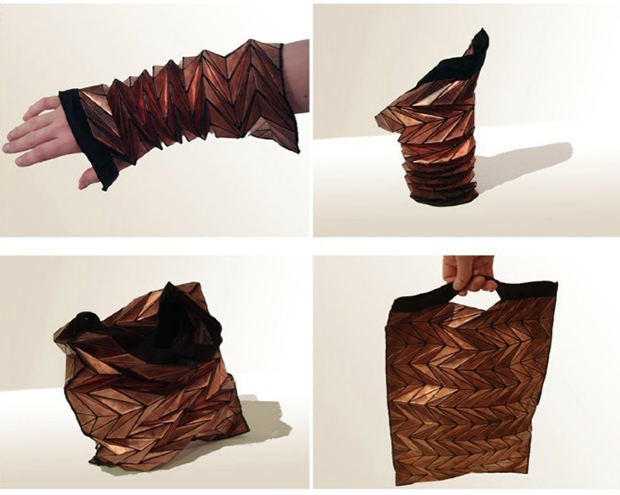 In marrying the two materials, they are able to work together to create a "folding" textile that can bend into various three-dimensional shapes, akin to a wearable sculpture seen on Lady Gaga.
The fabrics can be applied to a multitude of uses. Trained as a jeweler herself, De Ruysser has created some intricate bangle bracelets.
However, wanting to test out its potential, the designer has expanded her experimentation to all different kinds of wearable pieces.
One piece using the metal textile is a bracelet cuff that can fold and transform into a small tote bag.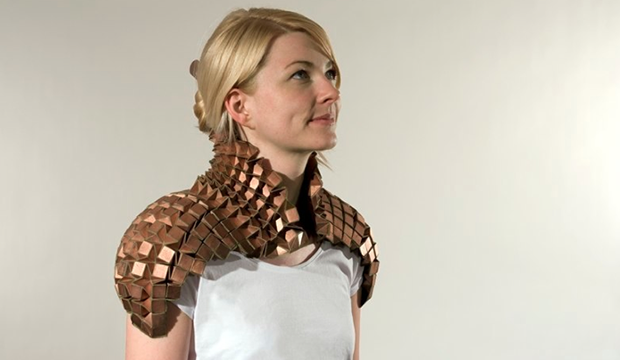 Additionally, the collection includes a stunning shoulder cape made up of three-dimensional cubes created by the folds in the textiles. The textiles have also been incorporated into a maxi skirt in which the length can be changed depending on the way in which the fabric is folded.
Though the final outcome of the pieces appears stiff and solid, the pliability of the fabric hinges allows for practical range of movement.
What do you think bout using metal textiles in your collection?