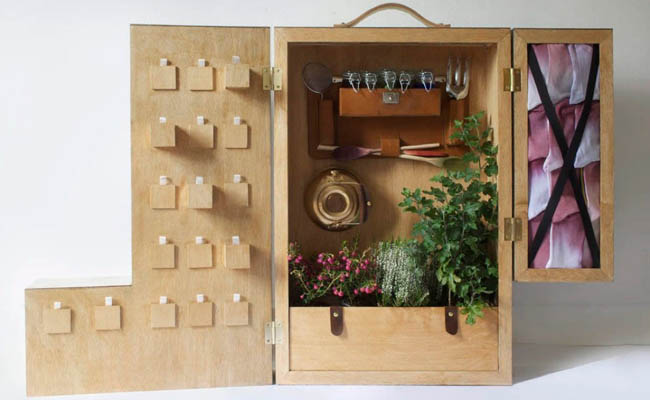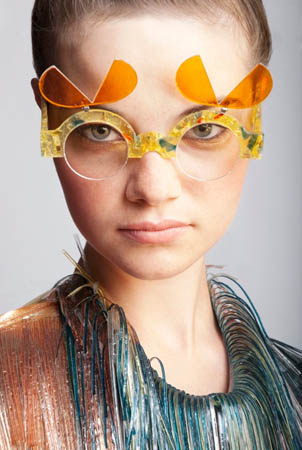 As designers, innovation is a way of life. We are constantly striving to find new methods, alternative materials, and a unique way of creating our work. This is especially true of Azusa Murakami and Alexander Groves, the duo behind Studio Swine.
Though their backgrounds lie in fine art, architecture and product design, Studio Swine has done some striking work in textiles and accessories, having  shown in several Fashion Weeks. Their interests lie in an object's "emotional function", as well as what makes it aesthetically beautiful. Most importantly, they fully support social and environmental sustainability, and incorporate sustainable practices into their work.
For their first project for New York Fashion Week, Studio Swine showed us that sustainable fashion design is easy; it can be done anywhere. Titled "Seed Socks", the goal was to bring attention to more eco-friendly approaches to fashion. This concept was applied to textiles by building a portable dye studio.
The gorgeous wooden case contains natural plant dyes, as well as socks made from sustainably sourced bamboo fibers. Included are a pack of seeds to grow your own dye plants as well as recipes to make the dye. All the supplies and ingredients are neatly tucked away into their own tiny compartments, and there is even a small flower box at the bottom to house the plants. Studio Swine envisions a New York where each windowsill is decorated with dye plants, and everyone's socks come in beautiful and unique colors.
Most recently, Studio Swine created a collection of eyewear to go along with designer Jane Bowler's womenswear line for London Fashion Week. The theme of the line was 'Icarus'. Playing on the premise of the Greek myth, the glasses took on the look of aviation goggles with many whimsical touches. The frames were thick and matched with the bright colors and crazy textures of the outfits.
Surprisingly, the best part were the lenses themselves- tinted lenses were attached to the tops of the frames and flipped up, creating a fun, mask-like silhouette.
As wild as these glasses are, this isn't Studio Swine's first time designing eyewear, and this isn't even their craziest collection. A while back, we mentioned a designer using human hair to create jewelry. Studio Swine is also on board with this material- their collection "Hair Glasses" is a line of sustainable eyewear made of discarded human hair. Though it might sound weird, the frames are super chic and 100 percent biodegradable.
To check out Studio Swine's other innovative projects, visit www.studioswine.com.