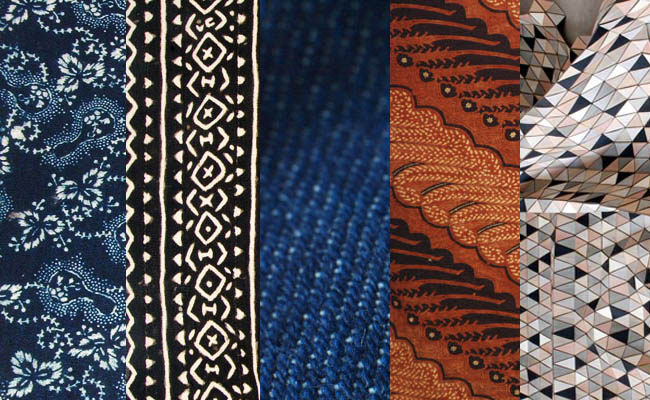 Textiles are the cornerstone of fashion design.  They are fundamental in the creation of a fashion design label and having a broad knowledge and understanding of fabric, how it's created, how it's treated, and how its properties will ultimately determine the silhouette and structure of the clothing design is an absolutely essential part of not only making beautiful and desirable clothing but also saleable clothing; ultimately creating a sustainable and profitable business.
Over the past few years we have covered a lot about textiles and we hope you feel as though you've learned a lot. Today we decided to highlight some of our favorite articles, in case you missed some and in hopes that you learn something you might not have known before.
Here are 12 Helpful Articles About Textiles
See Jane Dye Stuff – While this article was a short one focused on some of my own personal design work from the past, it is the highlight on Noon Studios that we think is interesting. Noon Studios is a Natural Dye House based in California and is a fantastic resource for anyone looking to naturally dye fabric for their fashion label.
A Textile Blueprint –  This article is about the cyanotype photographic printing process used by photographers and architects to create blueprints and how it is applied to fabrics like silk and cotton to create a cyan blue ground and white print.
Leather, Environmentally Responsible? – A highlight on the company Pergamena, an ethically and environmentally sound leather business. Controversial maybe but a great resource none the less.
Fabric on Demand– A look at an online service for printing your own textile designs.
 Serving the Textile Industry One Embellishment at a Time – A New York based company turning out beautiful embroidery for fashion designers.
Digital Printing vs. Screen Printing; How Do You Print Your Fabric – a breakdown of the differences between these two very different fabric printing techniques.
The Pocket Textile Expert – A little book chock full of useful textile information and definitions.  Something I'm sure newbie fashion designers would find quite helpful at times.
Ten14Textiles, Unique and Responsible Fabric Design – A look at a textile printing studio in California for fashion designers who work with printed fabrics in their designs.
Soaring Costs of Raw Materials– A (still relevant) look at the increased cost of raw materials including cotton and other important basics fabrics.
Unique textile by Pacific Coast Knitting – Discovered while walking the floor at WWD magic, this is a textile resource supplying various knit fabrics to fashion designers.
How to Launch Your Ethical Fashion Line– A guest post by the Founder of Offset Warehouse Textile Supplier highlighting the important steps in launching a fashion line. (Whether ethical or not)
Source Handmade Fabric at TEX Studio – Is anyone interested in utilizing handmade fabric in their designs? It's probably not possible for bulk but perhaps you're working on a special piece?  Check it out.