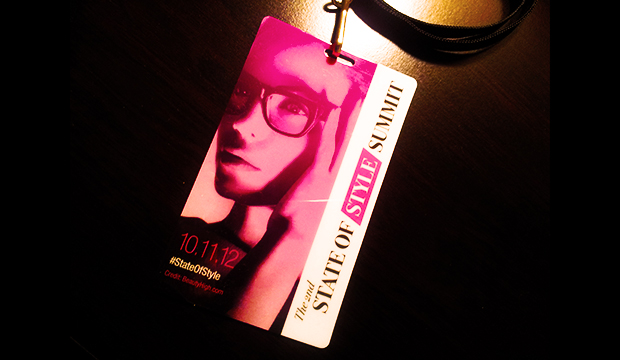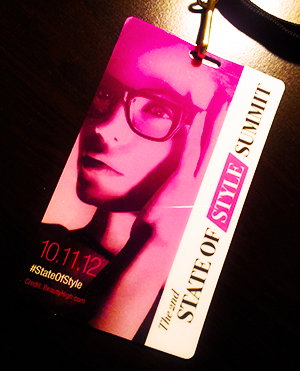 StyleCaster's State of Style Summit was this past week.  It's meant to be a "counterpoint narrative to the style industry's current conversation". Well, we're not 100% convinced that that's what it was, but still there were some solid insights and a few really good pieces of advice.
So, rather than addressing each panel individually, here is a list of some of the more interesting observations and better advice that was dished during the day long event.
Nothing works without emotional connect. You need to move people to shop your brand. – Mary Alice Stephenson (Style and Beauty Expert)
You must have personality plus in everything you post on social media. – Mary Alice Stephenson
Nike, Adidas, and Burberry are the top 3 brands on social media. –Mary Alice Stephenson

You must tell a story that is greater than what your brand stands for. -Kimberly Henderson (Dove Hair)
Social media can and should be used to perform market research as much as connecting with your customer. Learn their wants, needs, fears, and problems.
Because of the "Times Square Affect", people are bombarded with information.  It's imperative to find your story and tell it well.- Brandon Holley (Lucky Magazine)
Always lead with user experience.  Nothing matters if the users are frustrated with their experience with your brand.- Brandon Holley
Never forget the human element when it comes to your digital content.
Remember to consider the 360° approach; website, social platforms, TV, radio, print.
Fashion is changing but there are still rules about how the business is conducted. You have understand them and then jockey the rules with the social media. – Uri Minkoff (CEO Rebecca Minkoff)
Don't ever stop studying or learning because then you stop evolving. Evolution is key. – Uri Minkoff
Collaboration can work but it's important to consider the timing.  – Uri Minkoff
Diffusion collections can also work but first think about your brand's life cycle. – Uri Minkoff
Branded content is crucial.  You cannot just have the product, you must have content to accompany it. – Uri Minkoff
Only 12% of purchases actually happen online. – Jon Steinberg (BuzzFeed)
So what do you think of some of these points? We found the last statistic interesting.