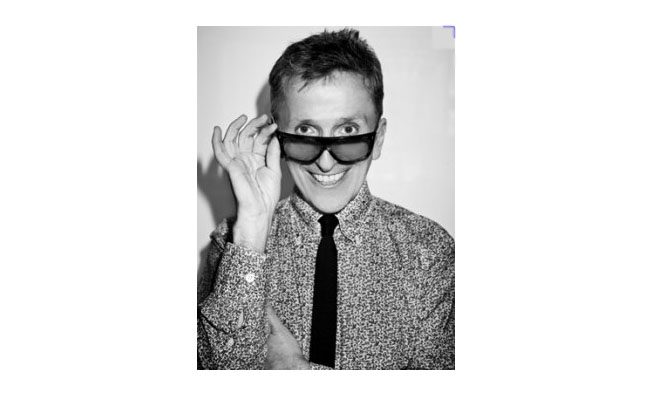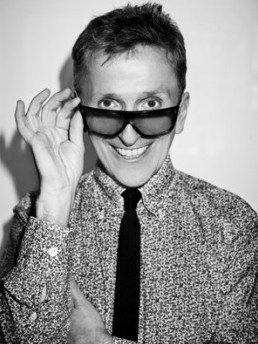 Simon Doonan, the Creative Ambassador-at-Large for Barneys New York, spoke at FIT (Fashion Institute of Technology) earlier this month about what it means to be an "icon."
Doonan, who was dressed in his signature button down and tie, answered questions from the audience regarding the influence of musicians, stylists, celebrities, fashion designers, bloggers, and whom he considers icons.
He started with the music world. "Their [musician's] influence seem to be very spotty", stated Doonan. Since most singers and bands tend to change their style rather quickly and sometimes drastically, they make it difficult for us to consider them iconic. For example, Lady Gaga. She has changed her look so many times over the past few years, it is hard to point out one specific look or style that defines her.
Next he moved on to stylists. An audience member asked about a stylist's role when it comes to dressing a celebrity for the red carpet and Doonan replied, "A stylist makes sure that a celebrity doesn't end up in the section in Star magazine 'What Was She Thinking?' which is a shame because it's boring."
When it comes to fashion, excitement stems from those who push the envelope. Celebrities such as Cate Blanchett and Tilda Swinton are known for pushing the boundaries of fashion by wearing pieces that are haute couture or are considered 'out-there.' "Cate and Tilda are showing to be a broader frame of reference," said Doonan, "They don't care if people think that they look funny nor they care if people think that they look interesting."
From stylists to royalty, the question that most people seemed to want to know the answer for was, 'Is Kate Middleton a fashion icon?' Doonan's answer is: not yet.  "Kate needs to look remarkable. If she dressed like Daphne [Guinness] she would represent everything a royalty shouldn't be." The role of being royalty has its toll, a duchess is expected to look proper at all times, therefore making it difficult for her to establish herself as a fashion icon. Only time will tell how Middleton will develop her sense of style and how far she will push the fashion boundaries.
On the other hand, Jackie Kennedy Onassis had a distinct look and unique sense of style. From her tailored suits to her classic signature oval sunglasses, she redefined fashion and inspired a whole generation. "Jackie Kennedy had an iconic look. The look and feel of her had something iconic to it," affirmed Doonan. Most people can easily recognize Onassis' look and point out an item that she was known for wearing.
Bloggers were next on the agenda. As the boom of fashion bloggers continues to take over the industry, most people are familiar with such names as Leandra Medine of Man Repeller, Kelly Framel of The Glamourai, and Jane Aldridge of Sea Of Shoes. But the question is, are they becoming fashion icons? According to Doonan, "They're not rule breakers, they like to shop." And there's nothing wrong with that. "I love those girls because they shop and encourage people to shop." He does point out that he thinks that Medine's blog, Man Repeller, has an interesting concept. "High fashion is repellant to men," said Doonan then added, "Fashion is its own bizarre perverse world."
What about Victoria and Vanessa Traina, are they fashion icons? That's another proposition made by an audience member that Doonan quickly responded to by saying, "Victoria and Vanessa are 'fashion inside' icon because they look great in clothes and they buy them. They're more in the muse category." Muses are people who inspire a designer and/or artist and they're usually within a design studio.
Fashion functionaries, people who work and are part of the fashion industry, can also be considered fashion icons.  For instance, Doonan mentioned that Anna Wintour has an iconic look. Designers such as Yves Saint Laurent, Valentino and Giorgio Armani were given as examples as designers who are iconic.
While Doonan's opinion is a respected one, fashion is a very personal thing. An icon to some may not be to others.  And that's OK. Admire, embrace, and define your own icons.