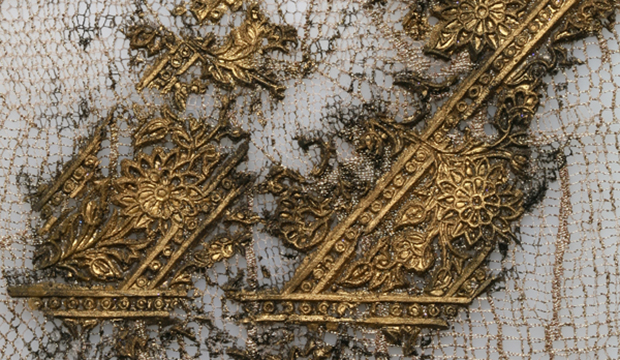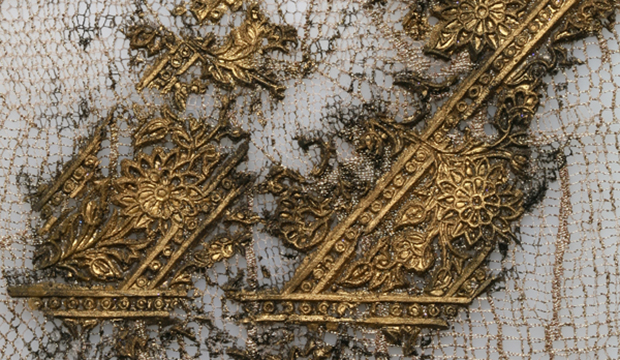 The word "silicone" usually conjures up images of plastic surgery or insulation; and it is certainly not a material we would associate with the delicate silks and soft rayons used in high fashion. However, textile designer Tzuri Gueta has drawn inspiration beyond the typical uses of the rubbery substance to create silicone silk textiles.
Despite being inherently artificial, silicone is used in the designer's work to create jewelry and fabrics with an organic aesthetic, particularly reflective of forms found in the ocean.
Gueta has patented a completely original method to create his work. Referring to the technique as 'lace-fed silicone,' the process involves pushing hot silicone through silk tubes and lace.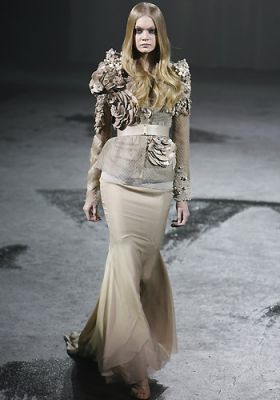 The result is a visually gritty surface, and can take on the look of wood, ivory, beading, leather, or most commonly, coral.
Yet upon touching the material it is soft, pliable, and lightweight. The textured, three-dimensional material has been used in a variety of ways by Gueta himself; including art objects, garments, jewelry, and objects for interiors such as a chandelier.
For textiles, fabric is embellished with this material, often paired together with lace and silks.
Research must be done as to how the blended materials will behave with each other, both to problem-solve as well as expand design potential.
For example, while silicone is washable in regular laundry, when adorning a more delicate fabric, it would require dry cleaning.
Additionally, integrating silicone added unexpected design elements to a vest Gueta designed for Chanel. The cut hung differently on the body due to the weight and hand of the fabric. And since silicone prevents the unraveling of fabric, the vest was designed with an element of deliberate unraveling, stopping at the silicone area.
Gueta continues to develop and experiment with silicone, wishing to discover new potential within the material.
Pretty amazing, isn't it?