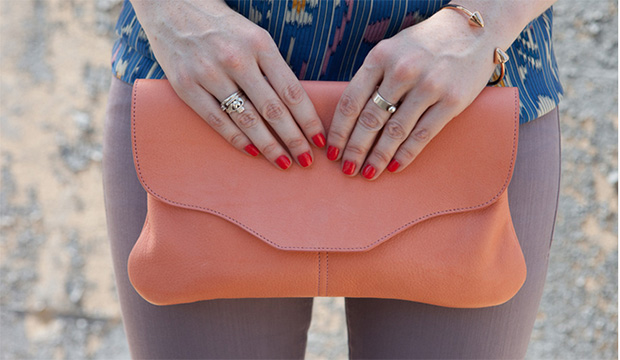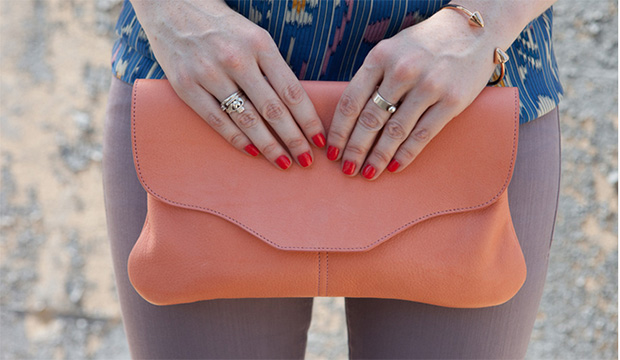 Our newest spotlight on an independent designer is shining on Shana Luther Handbags, a label out of Brooklyn that embodies a classic aesthetic while remaining stylish.
We sat down with Shana to discuss how things have been going for her business and advice she has for other emerging brands.
Tell us a bit about your line and what makes it special.
I wanted to design styles that are on trend but would not end up being a passing fad within a season or two. I think my designs are classic yet still have an edge to them that all women can carry in their own way, which was what I sought out to do.
I'm very proud to say that my line is entirely produced here in the US. Being located near the best fashion district in the world, it was never a question as to where I would manufacture. I wanted to ensure quality craftsmanship; producing locally gives me that as well as supports my community.
What have been the hardest aspects of starting a fashion line and how have you overcome them?
Before Shana Luther Handbags I had a handmade line of bags that I produced myself from my Brooklyn studio. I worked on every aspect of the production process and would not sell a bag if it didn't fit my quality standards.
When I switched over to outsourcing my manufacturing, I found it hard to relinquish that very hands-on approach to the production process that I've had in the past. However, my fears settled after seeing the first one or two prototypes being made.
Luckily, I found a wonderful manufacture who cares about bags as much as I do!

How did you identify your customer and create a product that filled a need for her?
I know that there is a market out there for women who don't necessarily want to carry the latest logo emblazoned bag, or be loaded down with a studded bag that weighs 5 lbs with nothing in it.
I am one of those girls and we want a classic yet hip style that shows our individualism and confidence.
What's on the horizon for the brand?
I'm working on some super cool wallets which should be ready for Fall, and after many requests, I may be working on a "man" bag as well!
I love designing so there will be more styles coming with the next several seasons.
I'm also in talks to do some trunk shows for Spring, which is something I'm really excited about. I've gotten really great feedback from my customers via my website and email, but nothing is better than face to face time with my "girl"!
Three things you wish you knew before you decided to start a business?
I wish I was more aware of all of the amazing sources out there for fashion start-ups- such as Start-Up Fashion! There are very informative websites, expos, meet-ups, and groups out there that designers should really take advantage of, and the best part is, most of these are free!
That even though I'm paying someone to do something for me in a timely matter, it doesn't always happen that way!  I've had to learn to roll with the punches and realize not everything is in my control (I should have known!)
Quickbooks! 😉